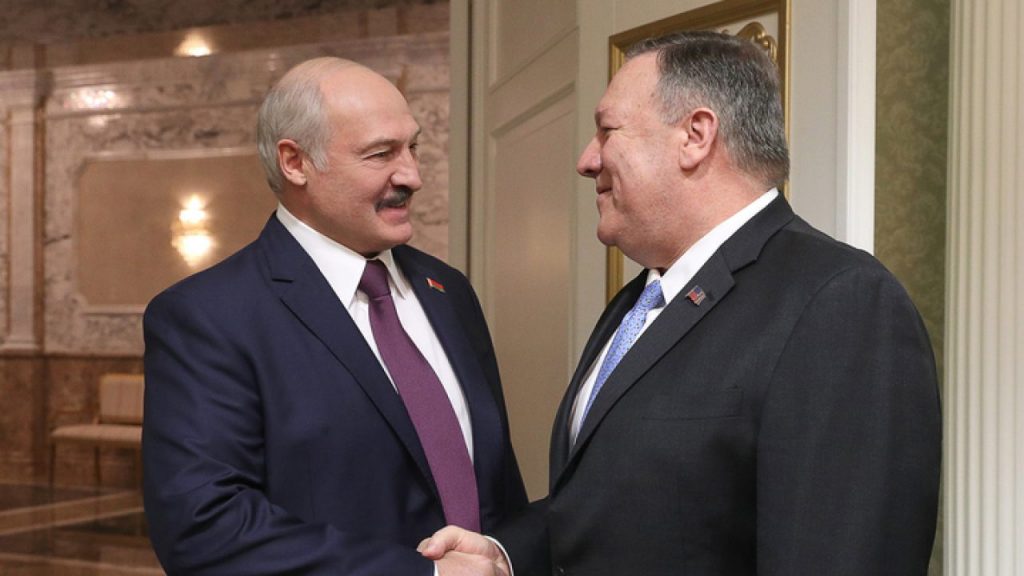 US pledges full energy supply to Belarus
US Secretary of State Mike Pompeo said on Saturday that his country was ready to supply Belarus' energy needs, filling a gap left by Russia, which recently cut off oil supplies.
"The United States wants to help Belarus build its own sovereign country," Pompeo said in a joint news conference with Belarusian Foreign Minister Vladimir Makei.
"Our energy producers stand ready to deliver 100% of the oil you need at competitive prices. We're the biggest energy producer in the world and all you have to do is call us," Pompeo added.
Pompeo has become the highest-ranking US official to visit Belarus in over a decade, as he kicks off a tour to several former Soviet republics in eastern Europe and Central Asia.
Relations between the US and Belarus have been frosty for some time. Since President Alexander Lukashenko came to power in 1994, Belarus has suppressed dissent and has seen its human rights record widely criticized, as reported by Deutsche Welle.
On Saturday, the US State Department said in a statement that Pompeo's visit would "underscore the US commitment to a sovereign, independent, stable and prosperous Belarus, and affirm our desire to normalize our bilateral relations."
Pompeo's announcement on energy supplies comes a month after Russia, Belarus' main provider of cheap energy, stopped supplying its oil, following the two countries' failure to renegotiate an agreed oil price for 2020.
Moscow had asked Minsk to accept greater economic integration with Russia in return for energy resources at favorable domestic prices.