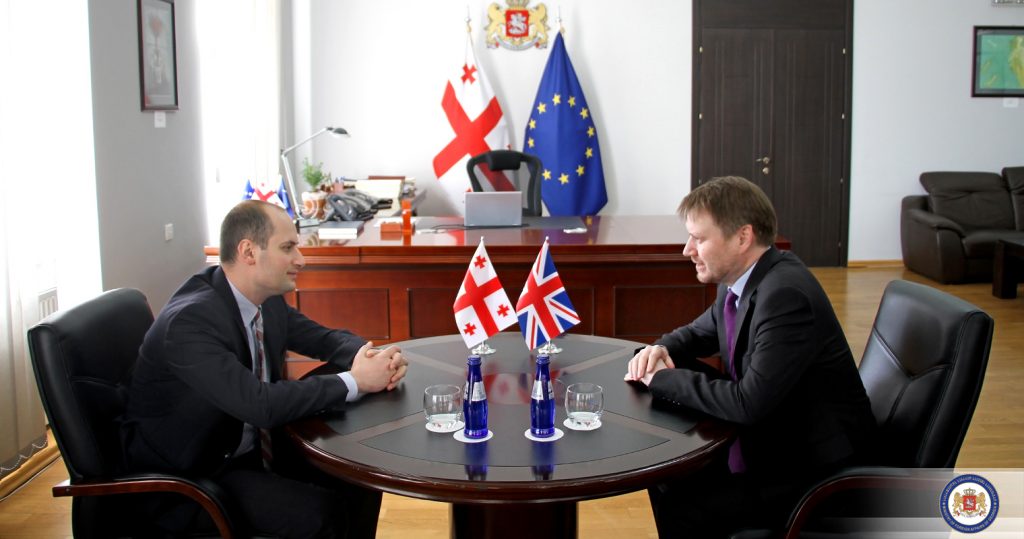 UK Ambassador thanks Georgia for solidarity
Georgian Foreign Minister and Vice Prime Minister Mikheil Janelidze met with UK Ambassador to Georgia Justin McKenzie Smith.
Justin McKenzie Smith has commented on the issue of expulsion of a Russian diplomat on the social network. Justin McKenzie Smith thanked Georgia for showing solidarity.
"Sincere thanks to Georgia for its solidarity. Our partners stand by us and Russia should realize that violation of the norms of international law by it will not be left unpunished", Justin McKenzie Smith tweeted.
The Ministry of Foreign Affairs of Georgia declared a member of the staff of the Russian Federation Interests Section of the Embassy of Switzerland in Tbilisi as a not acceptable person and requested him to leave Georgia within 7 days.