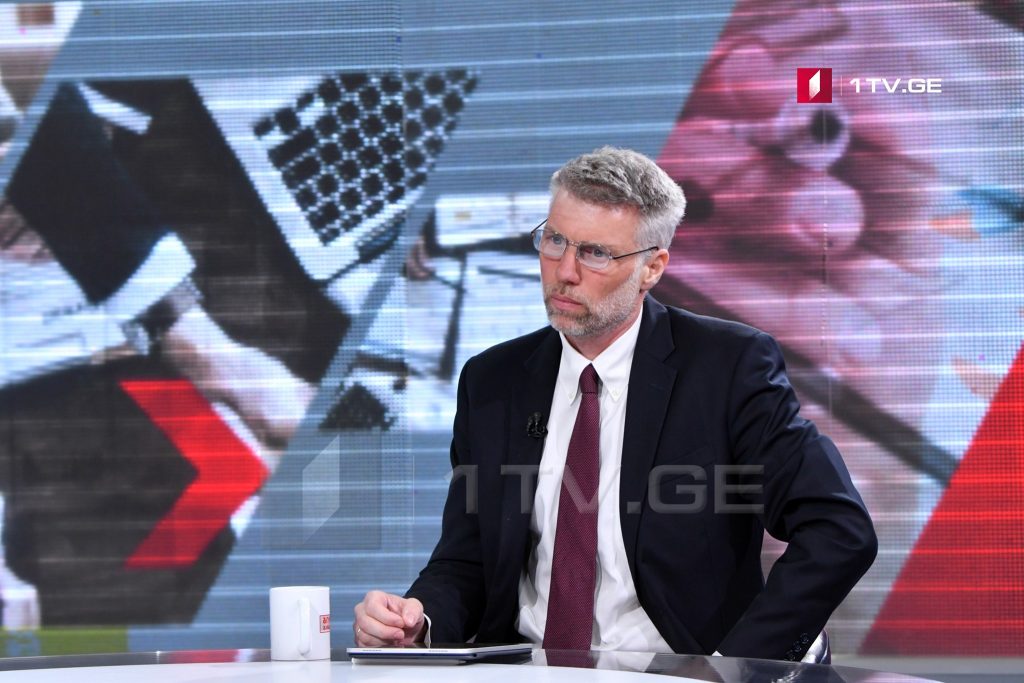 Sebastian Molineus – 2020 will be the year to test the durability of global and Georgia's economy
The year of 2020 will be the year to test the durability global of economy and Georgia is also likely to expect a difficult year – Sebastian Molineus, the World Bank Regional Director for the South Caucasus said in Business Partner Program of Georgian First Channel.
According to Molineus, the global spread of novel coronavirus has caused serious risks to the global economy and Georgia is not an exception. However, the virus spread would test Georgia's ability to cope with the crisis.
"We will have two factors of influence here: First – effect on Healthcare, and second – effect on the economy. As we know, there are 95 000 cases of the virus detected worldwide and 3252 fatal cases as of yesterday. Of course, in a country having small and open economy such as Georgia, this will have a huge influence. This will be a test for Georgia, how ready Georgia is for coping with the crisis. I know that there are four confirmed cases of coronavirus and no deaths are reported in the country. As for economy, I see the black clouds mounting above the country's tourism and trade.
The World Bank (WB), International Monetary Fund (IMF) and Organization for Economic Cooperation and Development (OECD) have recently dropped the forecast for 2020 global economic growth. The index will also have a big influence on Georgia's economy. Tourism is one of the sectors which will slow down and will face certain problems. The virus will also negatively impact import-export. This may also negatively impact consumer behaviour, who may abstain from buying certain products. But we believe that the government will take measures to overcome the economic risks," Sebastian Molineus told Business Partner.
Through the COVID-19 support package, the World Bank Group has mobilized initial crisis resources in the amount of $12 billion, a portion of which will become available for Georgia should the need arise.
Cooperation issues between the World Bank and Georgia and the new project of WB in the volume of USD 102.7 million that aims at the development of human resources and education were discussed in the program.