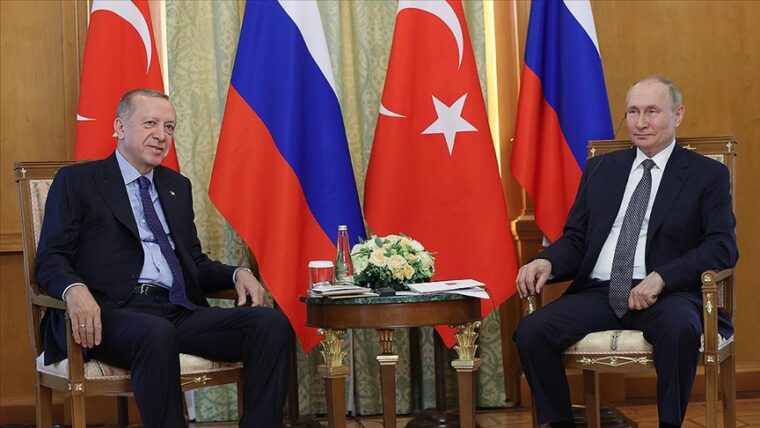 Russian, Turkish President hold phone conversation
Turkish President Recep Tayyip Erdoğan held a phone conversation with Russian President Vladimir Putin.
According to the Turkish media, referring to the statement made by the Directorate of Communications of Turkish Presidency, the two presidents discussed steps to improve Turkey-Russia relations and developments regarding the Russia-Ukraine war.
Thanking Russian President Putin for his positive attitude regarding the re-extension of the Black Sea Grain Initiative, Erdoğan stated that they attach importance to ending the conflicts between Russia and Ukraine through negotiations as soon as possible.
President Erdoğan stated that they can take new steps on the basis of the economic cooperation agreed in Sochi.