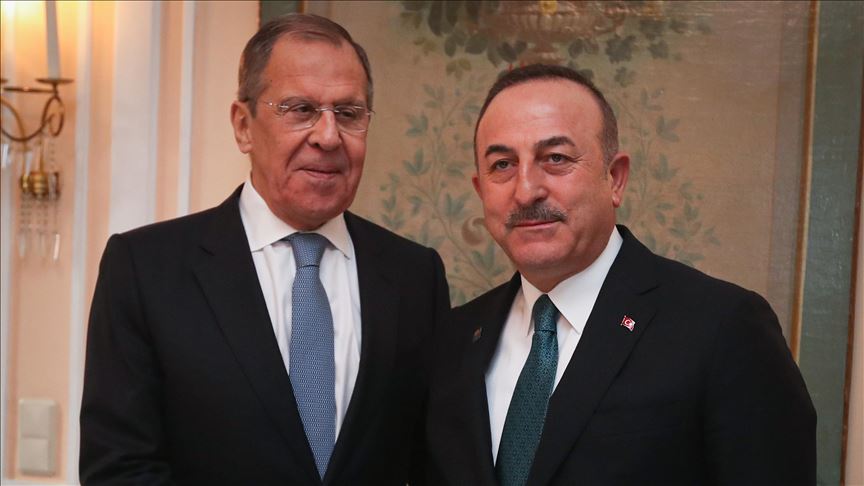 Russian FM meets Turkish FM at MSC
Russian Foreign Minister Sergei Lavrov met with his Turkish counterpart Mevlut Cavusoglu at Munich Security Conference.
Russian Foreign Ministry said Lavrov and Cavusoglu discussed the situation in the Middle East and issues of bilateral relations.
#RusyaFederasyonu DB Sergey Lavrov'la faydalı bir görüşme yaptık. Pazartesi günü heyetlerimiz Moskova'da biraraya gelecek. Bu görüşmelerden sonra tekrar durum değerlendirmesi yapma konusunda mutabık kaldık. pic.twitter.com/nmpwe51vr2

— Mevlüt Çavuşoğlu (@MevlutCavusoglu) February 15, 2020
Mevlut Cavusoglu tweeted that the meeting was "positive".
"Had a positive meeting w/FM Sergey Lavrov of  Russian federation. Our delegations will continue meeting in Moscow this Monday. Agreed on making an evaluation after these meetings," Turkish FM stressed.
Had a positive meeting w/FM Sergey Lavrov of #RussianFederation. Our delegations will continue meeting in Moscow this Monday. Agreed on making an evaluation after these meetings. pic.twitter.com/zjWEtG5qf6

— Mevlüt Çavuşoğlu (@MevlutCavusoglu) February 15, 2020