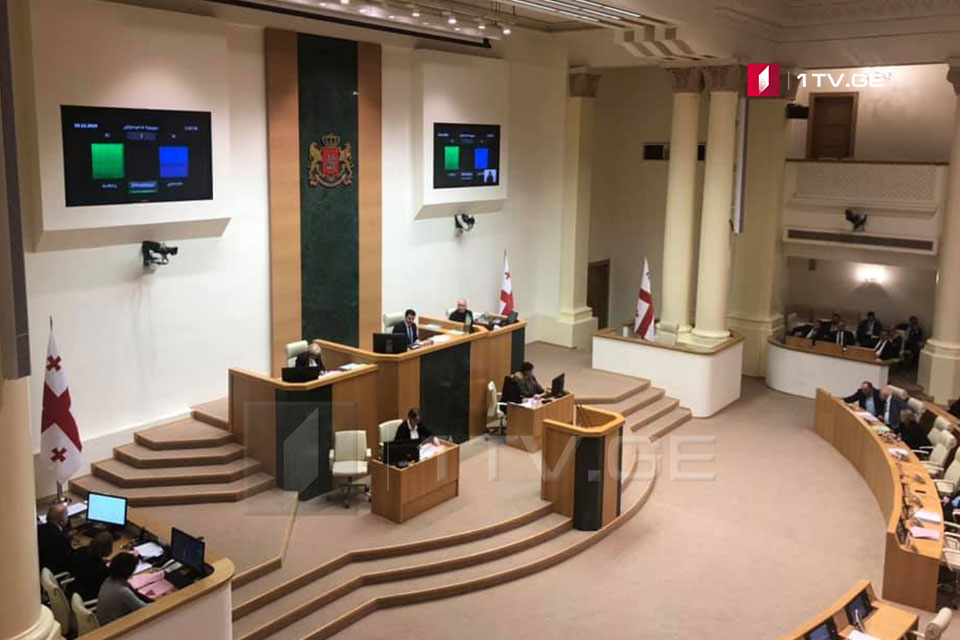 Parliament approved the state budget 2020
The Georgian Parliament has approved the state budget 2020 with 83 votes against 1 at today's plenary sitting.
Unlike the initial draft of the document, the final version of the expenditure has increased by GEL 221 million, and determined to GEL 14 432.9 million. This is about 1.1 billion GEL more than in the 2019 budget.
300 million GEL is allocated for social expenditures. The 2020 budget involves a 20 GEL increase in pensions for all pensioners from January 1,  pensioners aged over 70, as well as people with disabilities of the first and second groups and under 18, will enjoy an additional 30 GEL increase of pensions starting from July 1.
In the 2020 budget, 120 million GEL will be allocated for teacher salaries increase. The salary of school teachers will be increased by 150 GEL from starting the new academic year.
Next year's budget also provides an increase in salaries for police officers, fire and rescue workers, soldiers, primary care staff and kindergarten staff.
Infrastructure expenditures are increased in the budget, including the budget of the Ministry of Regional Development and Infrastructure, which amounts to GEL 2 billion and 070 million.
The budget initially determined a five-percent economic growth rate but was reduced to 4.5 percent, according to the IMF recommendation.