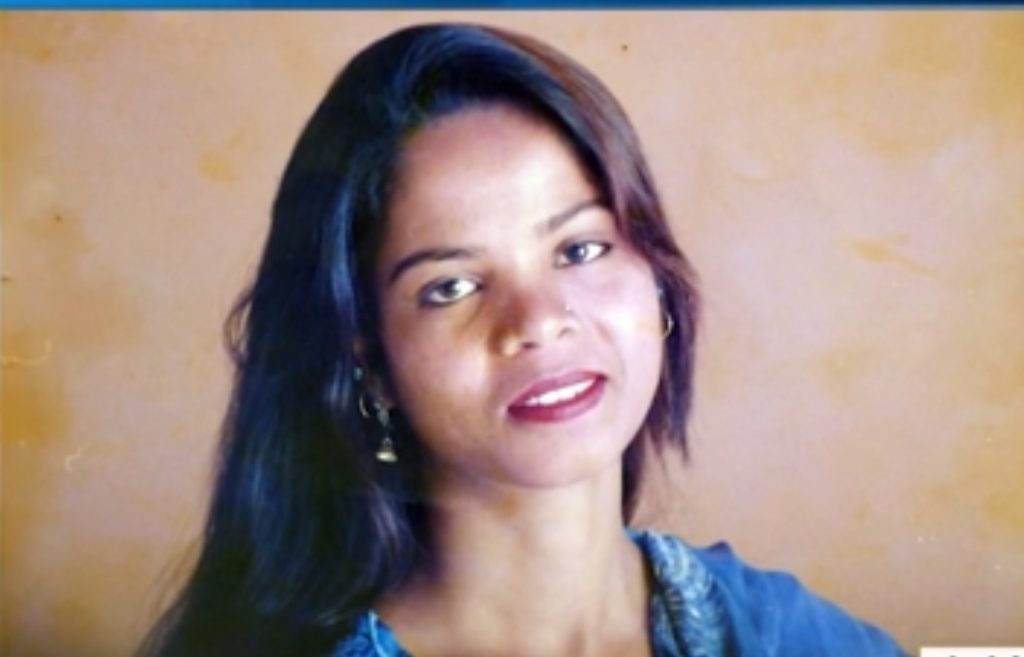 Pakistan Christian Asia Bibi has arrived in Canada
Asia Bibi, a Pakistani Christian woman freed from death row last year has arrived in Canada, according to her lawyer, Saif Ul Malook.
Bibi, a mother of five from Punjab province, was taken out of the country after repeated death threats from religious extremists in Pakistan, following the quashing of her conviction for blasphemy.
She has been separated from her family and living in safe houses since the 2018 overturning of the sentence. Her children are already in Canada, as reported by CNN.
Bibi was convicted in 2010 and sentenced to hang after she was accused of defiling the name of the Prophet Mohammed during an argument a year earlier with Muslim colleagues.
The workers had refused to drink from a bucket of water Bibi had touched because she was not Muslim. At the time, Bibi said the case was a matter of women who didn't like her "taking revenge."
Under Pakistan's penal code, the offense of blasphemy is punishable by death or life imprisonment. Widely criticized by international human rights groups, the law has been used disproportionately against minority religious groups in the country and to go after critics of the Pakistani religious establishment.