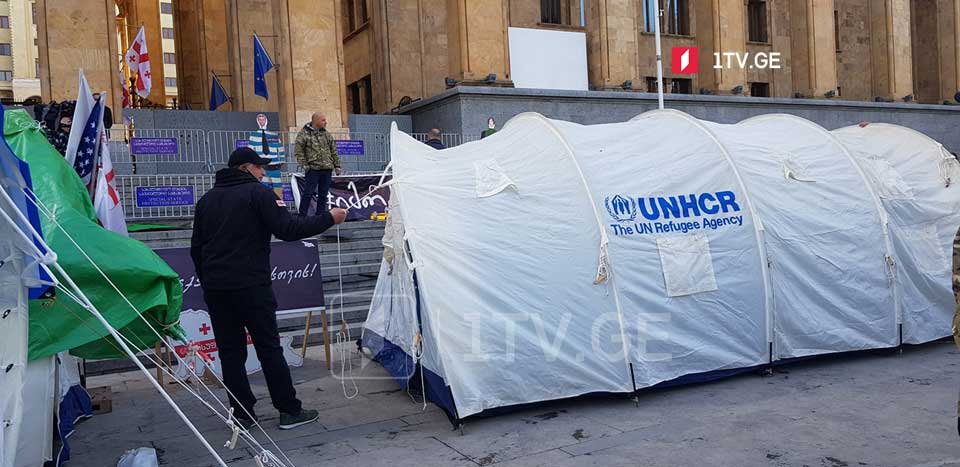 Movement for Freedom sets up two tents at parliament
Members of the Movement for Freedom set up two new tents at the Parliament building in Tbilisi.
Zviad Kuprava, one of the founders of the movement, said they decided to set up tents following the Prime Minister's statement that early election is a red line for the ruling party.
The movement representatives plan to set up several additional tents if their demand is not met. Kuprava also commented on the parliament picket.
"We did not stop the MPs from entering the building. We just called them slaves, the epithet which they deserve," Kuprava claimed.
Movement for Freedom demands early elections and the release of political prisoners in the country.
Supporters of the opposition gathered at the Parliament building in the morning. The opposition planned to picket the Parliament building on Tuesday as part of its plan unveiled during the protest rally on February 26.