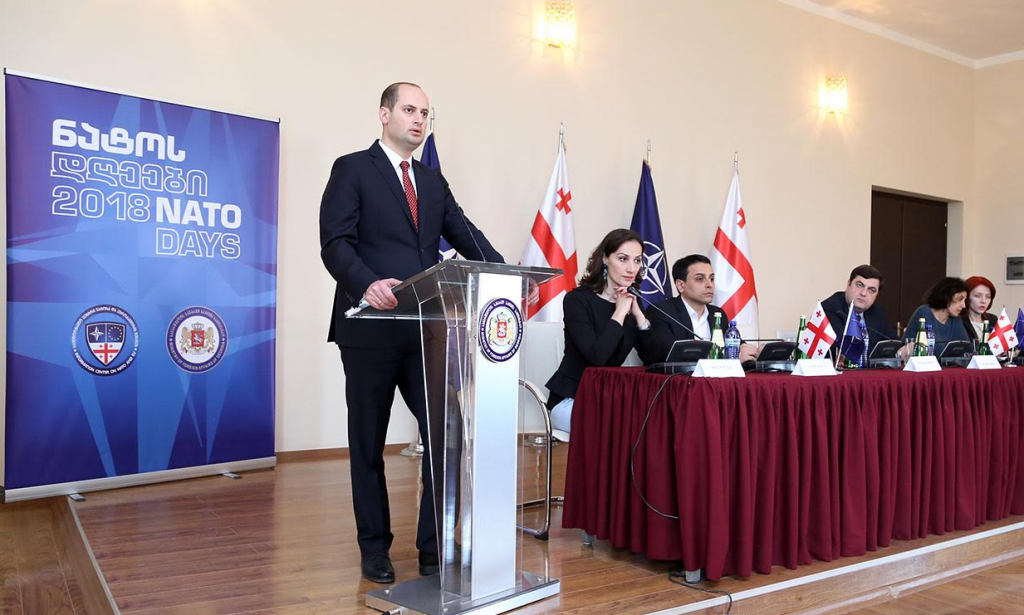 Mikheil Janelidze: NATO Days aim at raising public awareness of Euro-Atlantic integration process
Georgian Vice Prime Minister, Foreign Minister Mikheil Janelidze hosted an official reception dedicated to the launch of NATO Days in Georgia.
In his remarks delivered at the reception, the Minister spoke about Georgia's steps taken towards NATO integration, including the creation of the NATO Integration Department-which will be tasked with supporting Georgia's integration into the Alliance and coordination of the integration process, and the Strategic Communication Department, which will focus on improving communication with people and combat disinformation.
"Our citizens are well aware of the dynamic relations between NATO and Georgia and strongly support Georgia's NATO integration. Over the past few years Georgia, as an aspirant has implemented a series of comprehensive institutional reforms that have brought it unprecedetedly close to Euro-Atlantic standards. The members of the Alliance also recognize Georgia's progress in terms of compatibility with NATO standards, as well as democratic and economic development".
The Minister highlighted the importance of the upcoming NATO summit emphasizing that the task before the government is to ensure that Georgia is duly represented in all formats.
"At the Prime Minister's initiative, 2018 was declared as the year of dialogue and engagement. NATO Days in this light offer a remarkable platform for engaging in a truly active dialogue with our citizens" – Minister said.