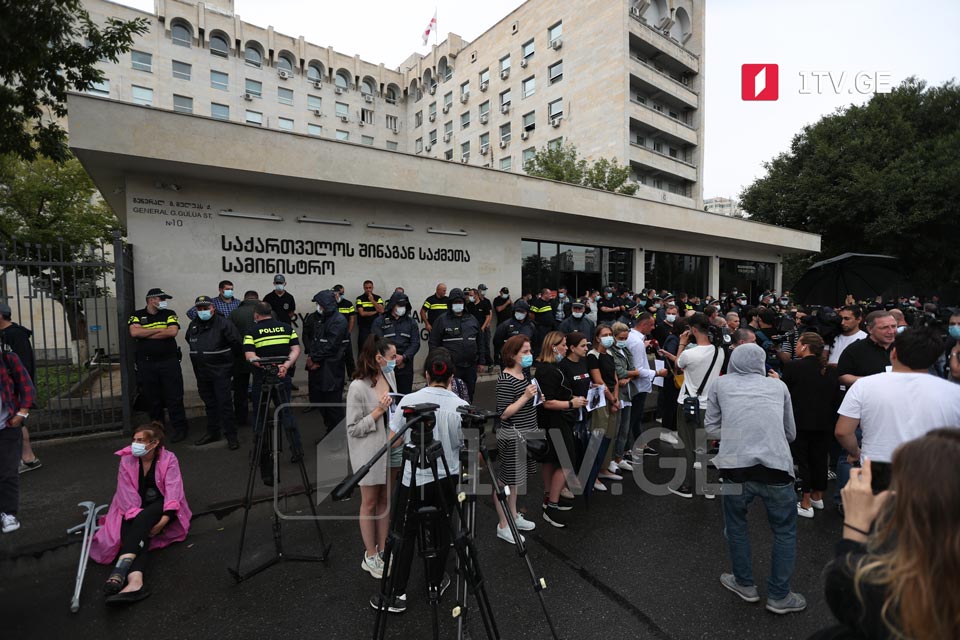 Media rallies in front of Interior Ministry
Representatives of various media outlets held a protest rally in front of the Ministry of Internal Affairs (MIA) of Georgia.
With photos of late cameraman Lekso Lashkarava, journalists demand prosecution of abusers and organizers of the July 5 violent attacks against journalists during the Pride related rally in the Georgian capital Tbilisi.
Patrol police are mobilized near the Ministry. According to journalists, the protest will continue until all partakers of the violence are punished.
Fifty-five persons, among them fifty-three media representatives, were assaulted by the far-right mobs that protested LGBTQ+ community-organized Pride Week on July 5.
TV Pirveli cameraman Lekso Lashkarava died on July 11, six days after being severely beaten by a homophobic crowd. The violent attacks on media triggered a public outcry, prompting backlash from the opposition, the international community, and society.