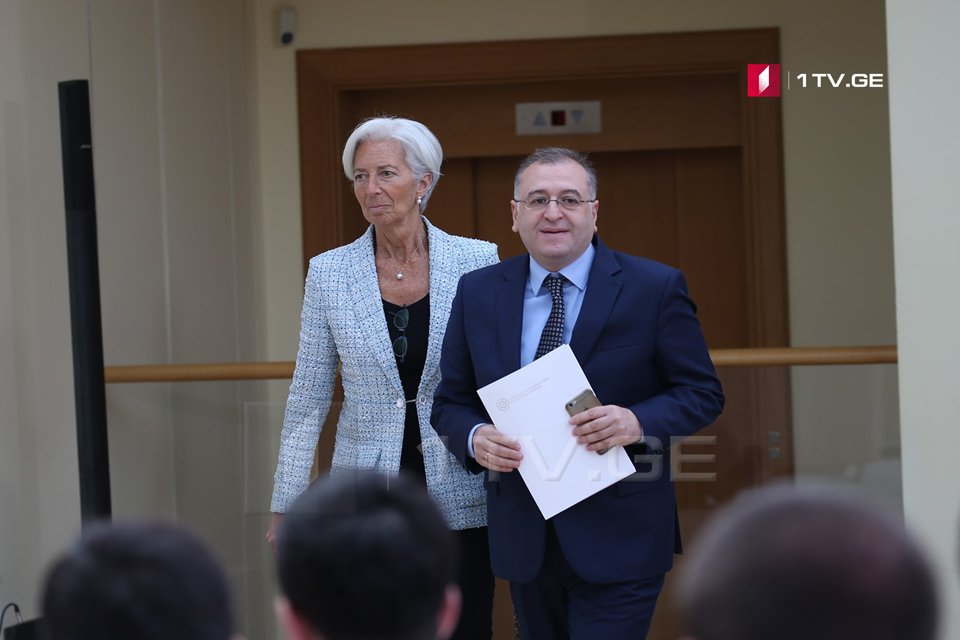 Koba Gvenetadze: visit of Christine Lagarde proves that IMF supports reforms implemented in Georgia
The visit of Christine Lagarde to Georgia proves that International Monetary Fund supports reforms implemented in the country, – Koba Gvenetadze, President of the National Bank of Georgia assessed the visit of Managing Director of IMF to Georgia.
According to Gvenetadze, such visit and implementation of a three-year program is a clear signal for the international community that Georgia is a country where investments can be implemented successfully.
"This is Managing Director Lagarde's first visit to Georgia and on behalf of the Georgian authorities, I want to express our sincere gratitude to her for finding time in her very busy schedule to visit our country. This is one more sign that the IMF pays equal attention to both systemic economies and small countries, like Georgia," – stated Koba Gvenetadze.
Christine Lagarde, Managing Director of the International Monetary Fund, has arrived in Georgia on a working visit on May 19-21.