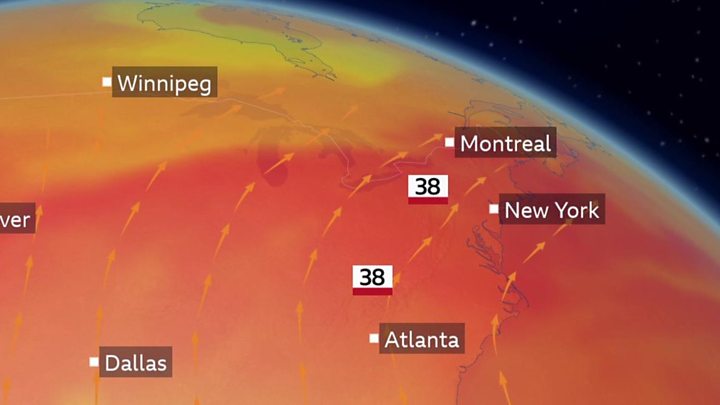 Dangerous heatwave starts hitting US and Canada
Extremely hot weather has started to hit most of the United States, with temperatures set to peak over the weekend, meteorologists say.
The heatwave could affect about 200 million people in major cities like New York, Washington and Boston in the East Coast, and the Midwest region too.
In some places, temperatures could be close to or exceed 100F (38C). Parts of Canada are also being hit, as reported by BBC.
Experts link more frequent heatwaves in recent years to climate change. The world experienced its hottest June on record this year, with an average temperature worldwide of 61.6F (16.4C), according to new data.