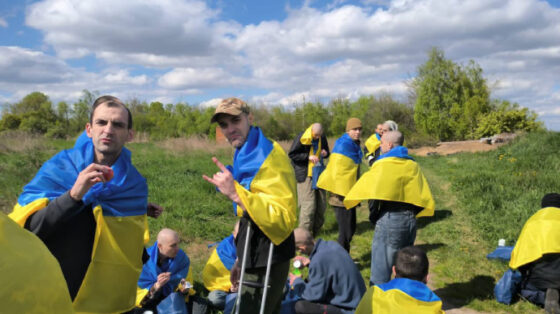 45 Azov fighters released from Russian captivity
Forty-five fighters of Azov have been released from captivity, Head of the Ukrainian President's Office, Andriy Yermak announced on Saturday.
"All of them are National Guardsmen from a unit created 9 years ago on the shores of Azov.
35 privates and sergeants, 10 officers. Among them there are soldiers who got married during the defense of Mariupol, at Azovstal.
There is also our warrior, who, before the large-scale invasion, was held captive by the Russians for 2.5 years, where he ended up during the Shirokinsk operation.
Subsequently, he was released from captivity and immediately returned to the unit. He was taken prisoner again at Azovstal and is returning home today."
Russia, meanwhile, announced that it returned three pilots "as a result of difficult negotiations."