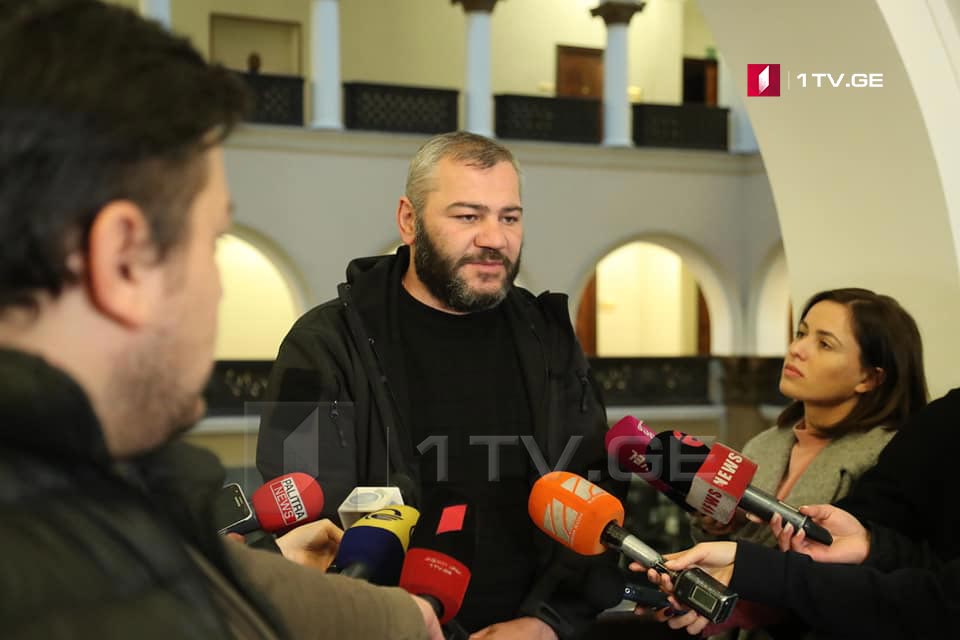 Zaza Saralidze: I have lot of questions for Giorgi Gakharia and more for Shalva Tadumadze
Zaza Saralidze, the father of Davit Saralidze, school student killed in the bloody conflict at Khorava Street, says that his son's murder case should be opened and the questions should be answered. Saralidze made this statement after the meeting with Sergi Kapanadze, member of "European Georgia".
"The only question I have is who killed my son? Why they are covering up my son's killers" – he said.
According to Saralidze, the Minister of Internal Affairs Giorgi Gakharia is summoned to the parliament and he plans to attend the session. As he noted he has a lot of questions for Gakharia and more for Shalva Tadumadze.
"I will arrive at Kutaisi tomorrow. I want to attend this meeting. I will try to enter the parliament building and personally listen to the Minister," – said Saralidze.
The bloody conflict among school students claimed the lives of 2 juveniles on December 1, 2017.