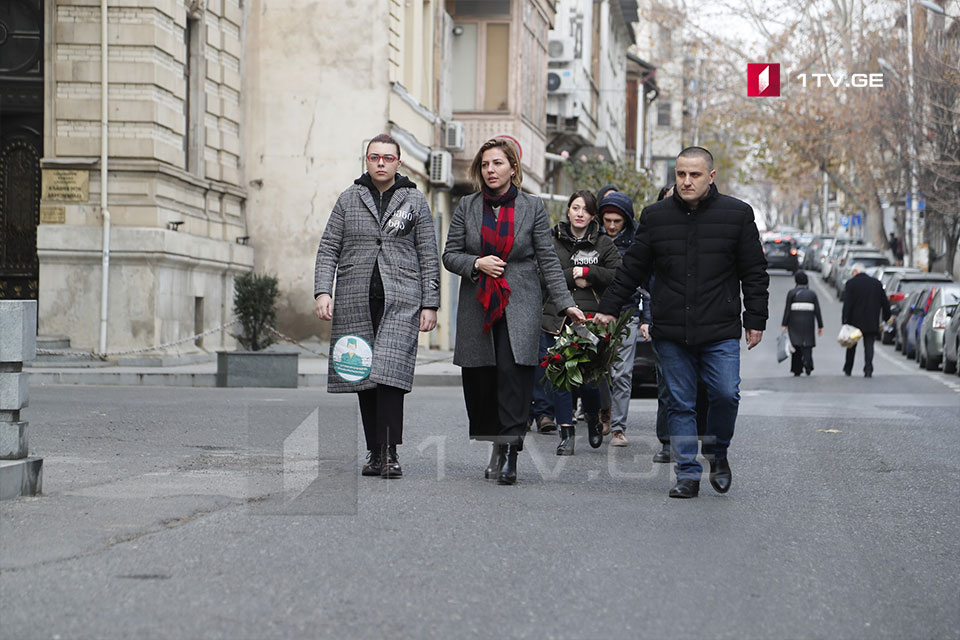 Wreath brought at Supreme Court of Georgia
Ana Dolidze, a non-judge member of High Council of Justice, Kakha Tsikarishvili, Chairman of "Article 42 of Constitution" organization and members of the youth movement "Our Voice" brought a wreath to the Supreme Court of Georgia and performed a mourning melody outside the building.
With the move, participants of the action-performance protested over the election of judges for Supreme Court with life-term.
Ana Dolidze said that the government buried the future of free judiciary in the country and urged the international organizations and partner states to help in finding a way out together.
Dolidze said that she planned to hold a meeting at the French Embassy in Georgia over the issue in the nearest future.
On December 12, the Parliament of Georgia approved 14 judges of the Supreme Court, including Prosecutor-General Shalva Tadumadze (with 89 votes), deputy Prosecutor General Mamuka Vasadze (with 88 votes) and Secretary of the Supreme Council of Justice Giorgi Mikautadze (with 85 votes).