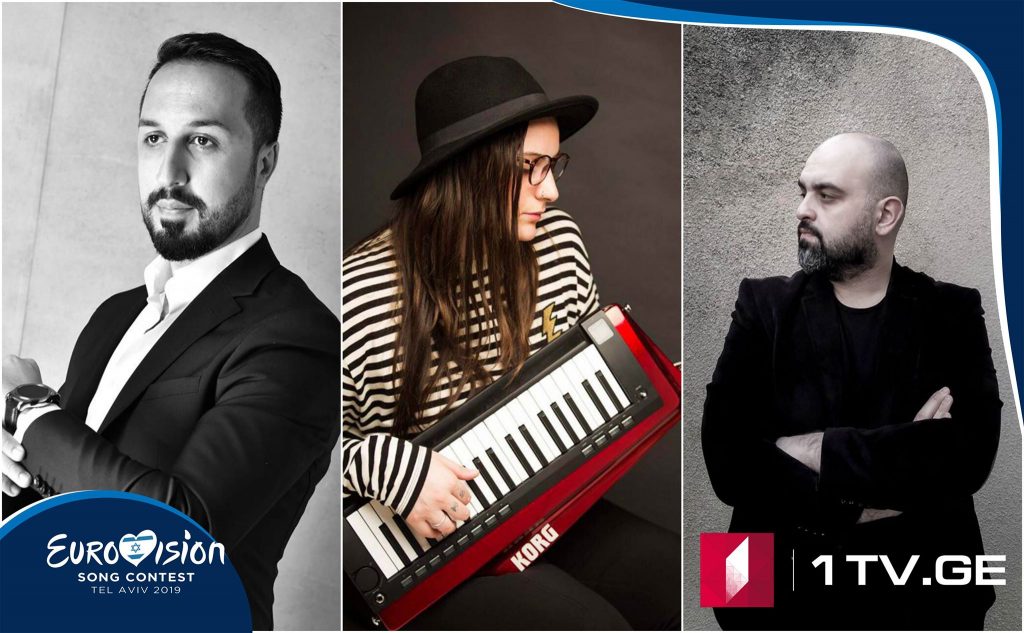 Winner composers of competition for selection of 2019 ESC Georgian entry song in "Midday"
"Midday" Program of First Channel hosted the winner composers of the competition for selection of the Georgian entry song for 2019 Eurovision Song Contest (ESC). Roman Giorgadze, Levan Basharuli and Tamar Babilua talked about the details of their songs and expectations.
Giorgadze, author of "Always Go Forward," said that his purpose was to compose the song with Georgian messages. His song will be performed in the final tour of Georgian Idol musical megaproject by Oto Nemsadze and Giorgi Nakashidze.
"Participation in the competition is a great honor. The 300-million audience will listen to your song. It's a big challenge. The song was composed spontaneously with one breath," Giorgadze said.
Levan Basharuli, author of "Sorrow-Color Sea" song to be performed by Liza Kalandadze also shared with his emotions. "Participation in the competition is very important for me. Doing your work for the country means much.  . . . I am doing my best to refine the song to be perfect. I am excited since the Georgian audience has good taste," Basharuli said.
"I believe" is the name of the song which will be performed by Giorgi Pruide in the final round of Georgian Idol Project. Its author is Tamar Babilua. "The song was written in 2019. It is about a strong person and the inner energy, which can do a miracle," Babilua said.
The final round of Georgian Idol Musical Megaproject of First Channel will be held on March 3 at 22:00 at Tbilisi Big Concert Hall. The audience will reveal the Georgian contender of 2019 ESC and the Georgian entry song during the live show.