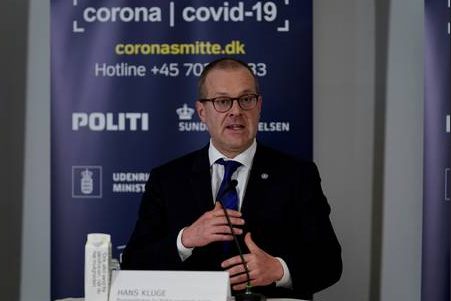 WHO to hold meeting on new Covid strain
The World Health Organization (WHO) will convene a meeting of members to discuss strategies to counter a new coronavirus strain that emerged in Britain. WHO Regional Director for Europe, Hans Kluge announced. He did not provide a date for the meeting.
"Limiting travel to contain spread is prudent until we have better info. Supply chains for essential goods and essential travel should remain possible," WHO Regional Director Hans Kluge said on Twitter, urging increased preventive measures.
Several countries limited UK travel after Great Britain reported a new Covid-19 version.
WHO Regional Director Hans Kluge is paying an official visit to Tbilisi, Georgia. He met with top Georgian officials, including Tbilisi Mayor Kakha Kaladze. WHO Regional Director praised the works done by the Tbilisi City Hall in fighting the pandemic and thanked Tbilisi Mayor for the successful implementation of the WHO recommendations.
.