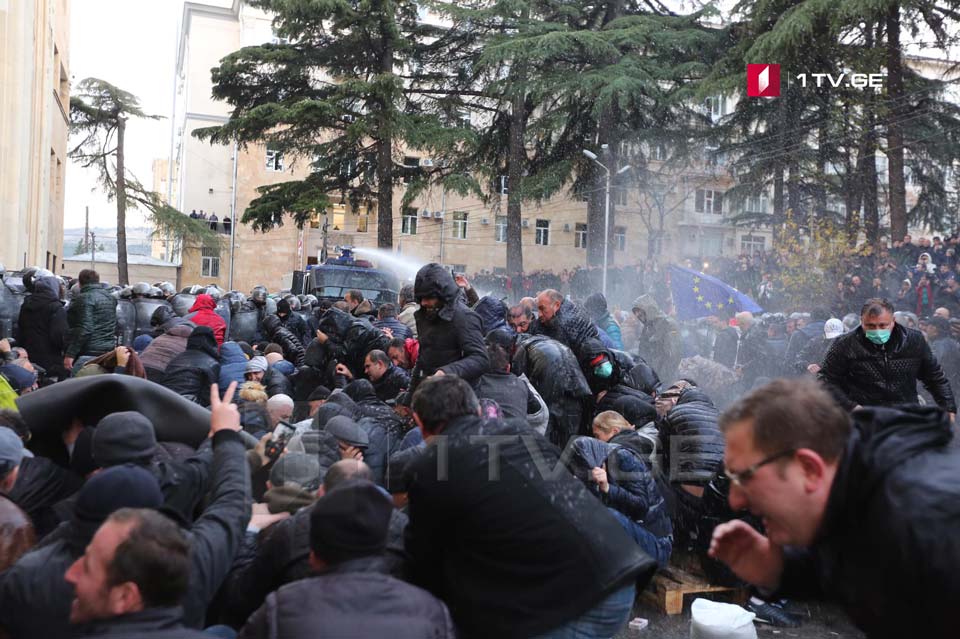 Water Cannons used against protesters (Photo)
Water Cannons were used against protesters on the territory of the Georgian parliament.
Representatives of Special Squad forced protesters away from the road with purpose to clear entrances leading to the parliament building. Several protesters were detained.
The Ministry of Internal Affairs (MIA) gave protesters 30 minutes as the deadline to clear the territory at the Georgian parliament.