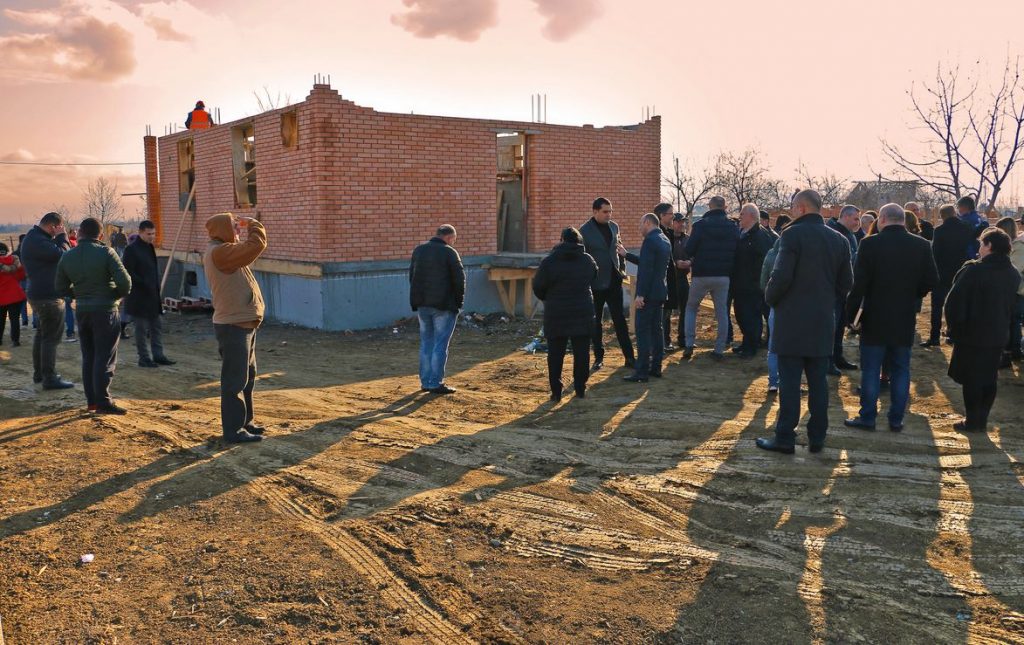 Village-type settlement being built in Marneuli for IDPs
A village-type settlement is being built for internally displaced families in Marneuli town of Kvemo Kartli region.
The houses will be handed over to 31 IDP families, who have lived for many years in the amortized buildings across Marneuli Municipality.
The construction works are ongoing within the framework of the project financed by the German government. The program also envisages economic, social and educational integration of IDPs.
Besides Marneuli, about 200 houses are being built in different regions of Georgia for IDP families. Two kindergartens are being rehabilitated in Khoni and Senaki.
Ten small infrastructure projects have already been implemented in IDP settlements in Mtskheta, Gori, Poti and Tsalenjikha municipalities to provide the IDP families with the source of income.