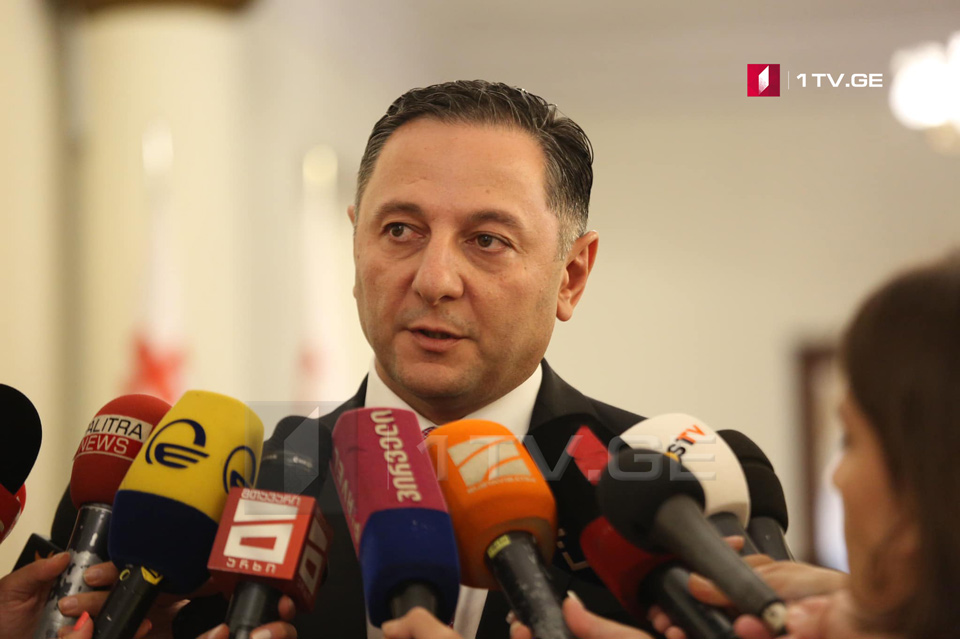 Vakhtang Gomelauri thanks media representatives, Bank of Georgia for cooperation
The Minister of Internal Affairs of Georgia Vakhtang Gomelauri thanked the media representatives for their cooperation during the special operation in Zugdidi.
Gomelauri noted that it is important to cooperate and support at such times.
"First of all, I would like to thank you, the representatives of the press. Your cooperation and communication was very important. Also, I would like to thank the management of the Bank of Georgia for their cooperation and support," stated the Minister.
An armed man attacked the Bank of Georgia branch in Zugdidi and took 43 citizens as a hostage on Wednesday.
The attacker, who kept the hostages for over seven hours, demanded half a million USD and security guarantees.
The Ministry of Internal Affairs said as a result of a special police operation, all hostages have been released and their lives and health are no longer in danger.
Law enforcers continue intensive operative-investigative and search activities in order to arrest the assailant.