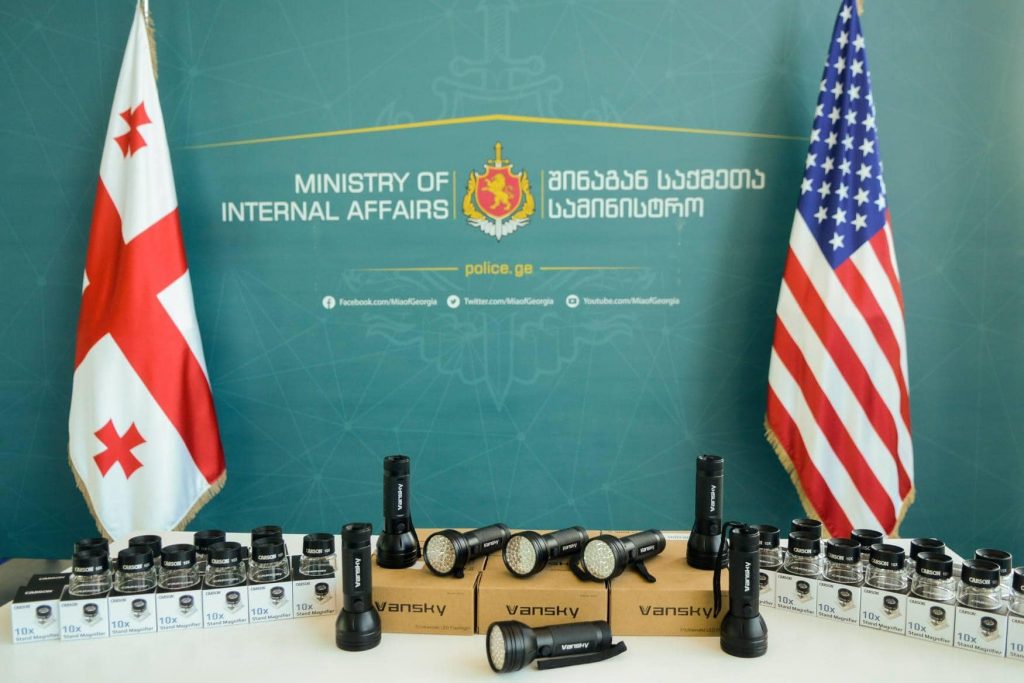 US Embassy hands over modern inspection equipment to Patrol Police
Department of the Regional Security Office of the US Embassy in Georgia handed over document inspection modern equipment to the Patrol Police Department of the Georgian Ministry of Internal Affairs (MIA).
The Patrol Police Department said that the equipment would help border officers to determine the authenticity of ID and travel documents.
"The close cooperation of MIA and the US Embassy in Georgia contributes to the institutional development of the agency," the MIA said.