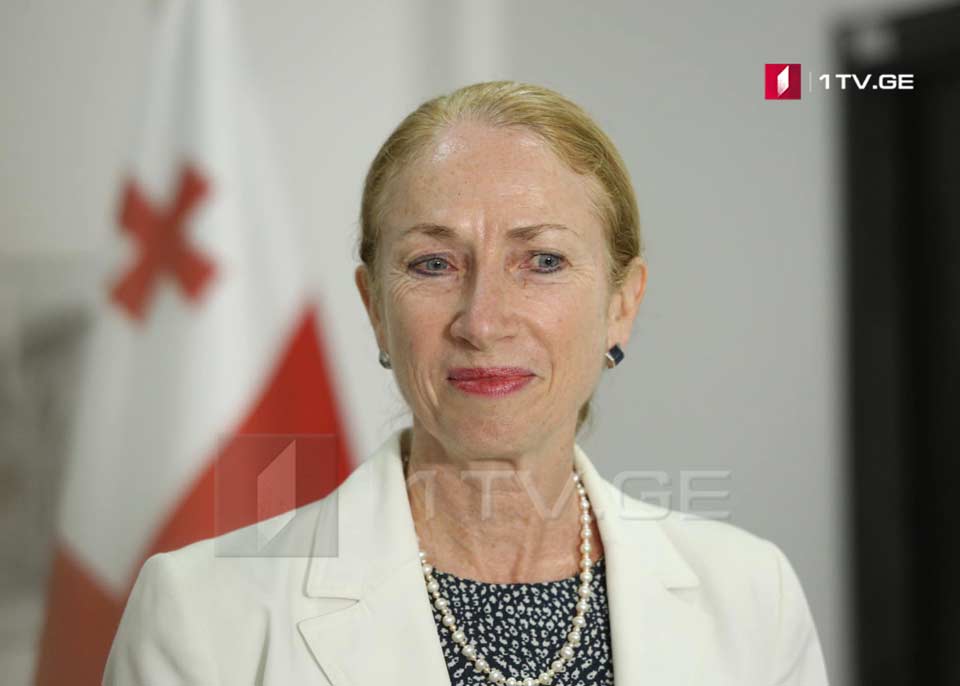 US Ambassador: All elected members of parliament to take their seats
As we said during the Secretary of State Mike Pompeo's recent visit, we would like to see all the elected members of the parliament take their seats and fight within the parliament for the kind of change they would like to see and fight for their constituency interests from within the parliament. Kelly Degnan, US Ambassador to Georgia, made this statement to journalists ahead of the first sitting of the Parliament of the 10th Convocation.
US Ambassador said that political leaders did very important work for the last 6 weeks over the election reform that could address many of the problems identified during the Georgian elections in the past.
"I think this showed that they could work together despite deep differences in representing their constituency interests and in the best interests of their country," Kelly Degnan said.
The first sitting of the Georgian Parliament of 10th Convocation opened this afternoon.