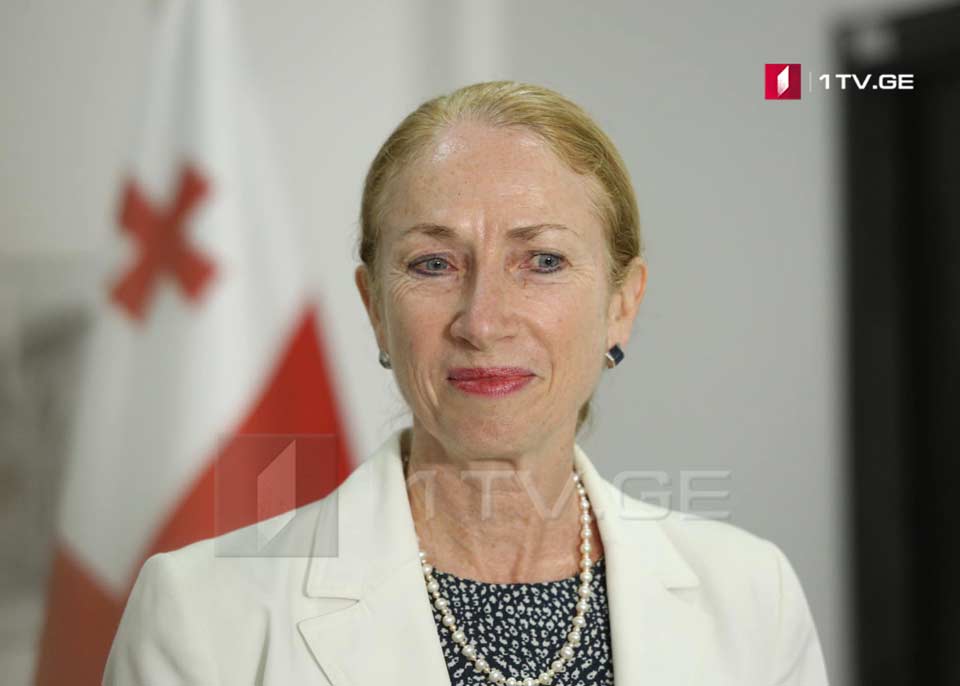 US Ambassador: MPs saw Georgian people want this crisis to be resolved
The US Ambassador to Georgia Kelly Degnan says many members of Parliament and parties have signed this agreement. They have seen that the Georgian people want this crisis to be resolved.
"They want the Members of Parliament to be in parliament, working on the priorities the Georgian people have, which include: jobs, high prices, restoring the economy, public health, and education. That's what this agreement enables. It allows Georgia's political leaders to get to work on the priorities of the Georgian people," Degnan noted.
US Ambassador hopes now Georgia and the United States can focus on an important agenda and long-standing initiatives.
"I think President Michel paid Georgia an enormous compliment by coming here to celebrate with you: a real step forward. His engagement on this was very important to finish a long process. Now I hope that Georgia and the United States can focus on our important agenda, long-standing initiatives that we've been working on together, which include many of the priorities that I've just talked about. We have USAID programs that are working in education, working in economic growth; we have public affairs programs that are working on people-to-people exchanges, working on (countering) disinformation, and on things like the American Corner. So, we are looking forward to being able to get to work with our Georgian partners now that this crisis is behind Georgia, and the hard work of implementing this agreement can get started," Degnan stated.
The ruling Georgian Dream party, as well as opposition parties, including Lelo for Georgia, Citizens, Republicans, Strategy Agmashenebeli, Girchi, and Girchi – More Freedom signed the renewed EU-backed compromise paper earlier this week.
Several current and former members of the United National Movement and European Georgia have also signed the agreement individually, however, other representatives of both parties as well as the Labour Party rebuff to sign the document yet.
Charles Michel's new proposal implies electoral and justice reforms, offers a pardon for all violations and convictions stemming from the 19-21 June 2019 protests and the conduct of repeat parliamentary elections in 2022 if the ruling Georgian Dream party fails to receive at least 43 % of votes in upcoming municipal elections.
For the record, Georgian opposition parties that won seats in the Georgian Parliament of the 10th Convocation believe the 2020 parliamentary elections were a fraud. They have been demanding repeat parliamentary elections and the release of the United National Movement Chair, Nika Melia, and the co-founder of the TV channel Mtavari Arkhi Giorgi Rurua.
The second EU-mediated attempt to solve political crises in Georgia failed. EU mediator Christian Danielsson proposed a solution to political actors on March 31.