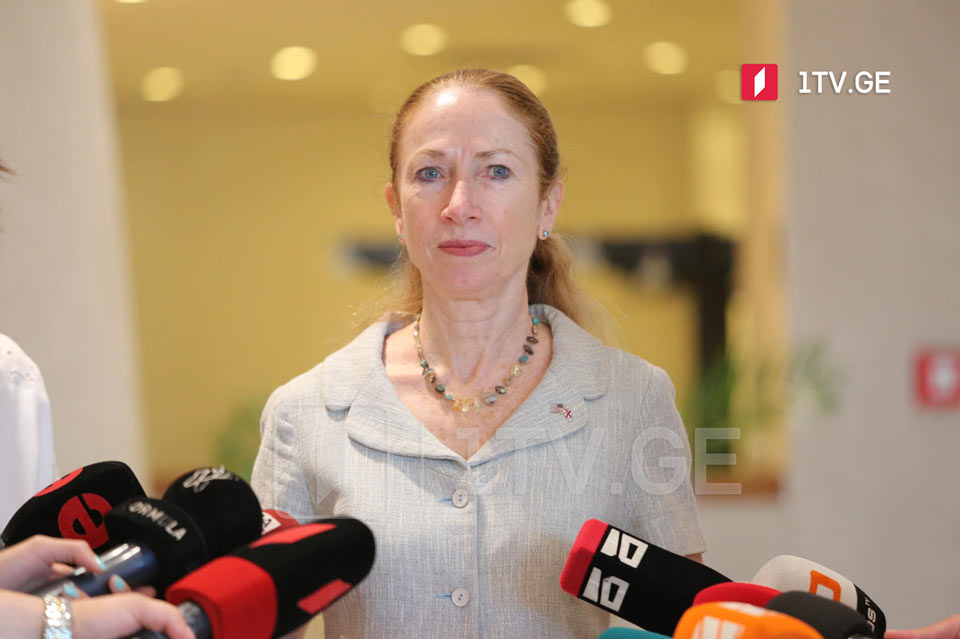 US Ambassador: July 5 to be a disappointing day for Georgia
US Ambassador to Georgia, Kelly Degnan echoed violence against civilians and media during the July 5-6 anti-Tbilisi Pride rallies in Tbilisi. She deemed July 5 to be a "disappointing day."
"It was a very sad day for Georgia. The United States worked hard with the law enforcement agencies in Georgia to improve their capability to do crowd management. We were disappointed that training and equipment was not deployed when it became obvious that there were those in the crowd who wanted to resort to violence.
I am sure that the majority of Georgians do not support violence in any situation and certainly not the violent attacks against peaceful citizens and against journalists doing their jobs. I think it was a real disappointing day for Georgia.
Many people have already commented on what a surprise it was to see a country that is generally known for defending the human rights, known for tolerance and respect, taking a step backwards from those values," Kelly Degnan said.
Fifty-five persons, among them fifty-three media representatives, were assaulted during the anti-Tbilisi Pride rally on July 5, according to the Interior Ministry. Tbilisi Pride cancelled the scheduled march amid violent protests.