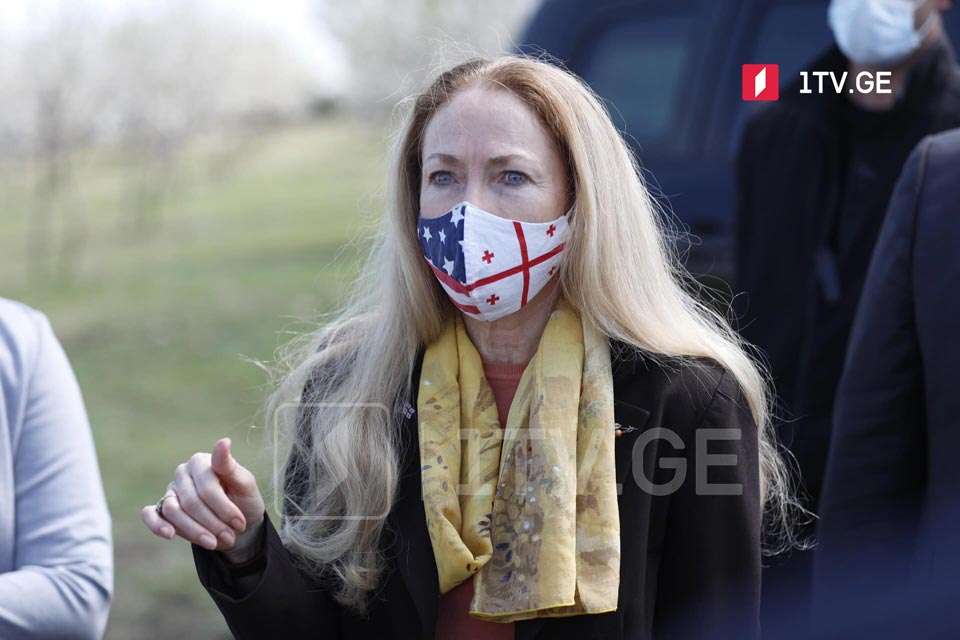 US Ambassador: It is Melia's personal decision whether he leaves prison or not but agreement offers arrangement for Melia's and Rurua's release
The US Ambassador to Georgia Kelly Degnan says she is very pleased that the parties were able to reach an agreement.
Ambassador believes this was a long and difficult process and it took real courage and leadership to make the compromises that are represented in the agreement.
"I think the events of June 2019 are a very painful episode for all of Georgia and it's important that the parties agree on a way forward with the amnesty law. It doesn't preclude accountability for those events, but it does allow the country to move forward and that relates to your question:  of course it is Mr. Melia's personal decision whether he leaves prison or not but the agreement offers an arrangement for Mr. Melia's release, for Mr. Rurua's release, for the other demands that have been under discussion for six months. So, in that respect, I feel like this is truly a step forward and allows Georgia to start working on the huge challenges facing this country, including restoring the economy, dealing with COVID-19,  which we see the numbers going up, and many other challenges that really require a fully functioning parliament," Degnan stated.
The ruling Georgian Dream party, as well as opposition parties, including Lelo for Georgia, Citizens, Republicans, Strategy Agmashenebeli, Girchi, and Girchi – More Freedom signed the renewed EU-backed compromise paper earlier this week.
Several current and former members of the United National Movement and European Georgia have also signed the agreement individually, however, other representatives of both parties as well as the Labour Party rebuff to sign the document yet.
Charles Michel's new proposal implies electoral and justice reforms, offers a pardon for all violations and convictions stemming from the 19-21 June 2019 protests and the conduct of repeat parliamentary elections in 2022 if the ruling Georgian Dream party fails to receive at least 43 % of votes in upcoming municipal elections.
For the record, Georgian opposition parties that won seats in the Georgian Parliament of the 10th Convocation believe the 2020 parliamentary elections were a fraud. They have been demanding repeat parliamentary elections and the release of the United National Movement Chair, Nika Melia, and the co-founder of the TV channel Mtavari Arkhi Giorgi Rurua.
The second EU-mediated attempt to solve political crises in Georgia failed. EU mediator Christian Danielsson proposed a solution to political actors on March 31.