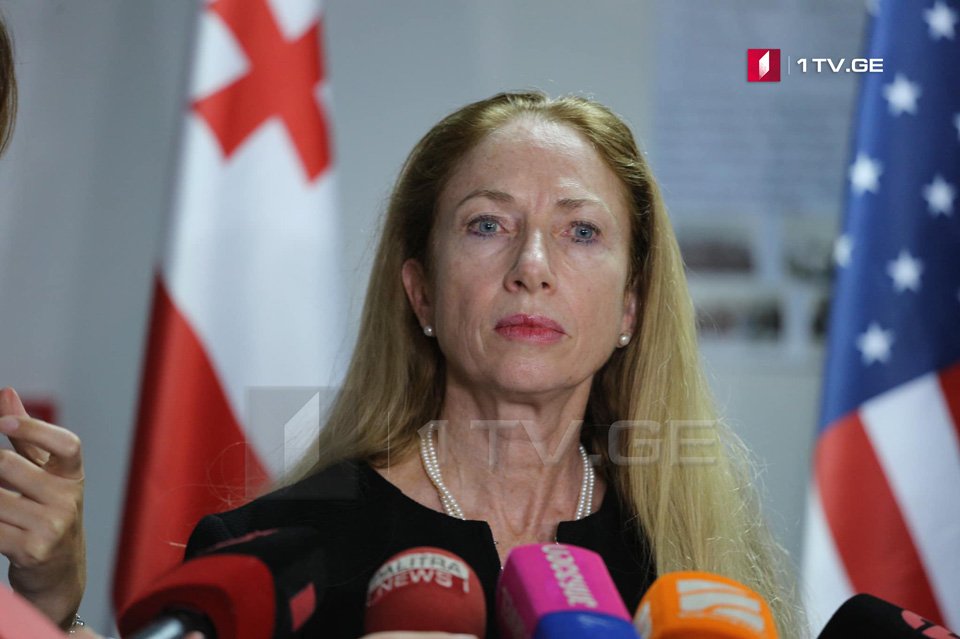 US Ambassador hopes parties to resolve political crises
US Ambassador to Georgia Kelly Degnan believes political parties should resolve current political crises.
Degnan hopes the elected members of the Parliament would reach an agreement shortly.
"I think they have heard from the Georgian public that – the public expects this to be resolved quickly and soon and for the elected members of parliament to get to work on the challenges that are facing this country: COVID-19, the economy, regional dynamics that are changing – these need the whole of government and the whole of Georgia's parliament working on them in Georgia's best interest. The parties continue to talk to each other, and we want to make that possible by facilitating continued dialogue, and I remain confident that these elected members understand what is at stake for their country and will make the hard compromises and decisions that are needed to come to an agreement very soon," Degnan stated on Monday.
The second EU-mediated attempt to solve political crises in Georgia failed again. Charles Michel's personal envoy Christian Danielsson said he proposed a solution that puts the country's interest first to the parties, but none of the political actors agreed on the solution.
European Parliament members issued a statement following the EU-mediated failed talks. MEPs are deeply disappointed with the political leaders in Georgia for their inability to reach an agreement.
The Georgian opposition parties that won seats in the Georgian Parliament of the 10th Convocation believe the 2020 parliamentary elections were a fraud. They have been demanding repeat parliamentary elections and the release of the United National Movement Chair, Nika Melia, and the co-founder of the TV channel Mtavari Arkhi Giorgi Rurua.