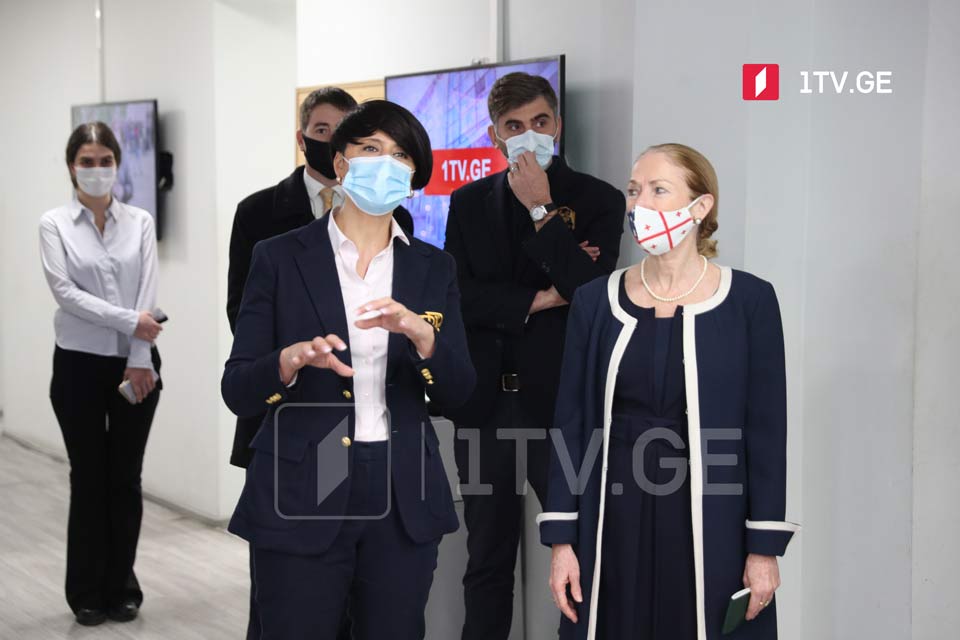 US Ambassador, GPB Director General discuss Public Broadcaster's role
The US Ambassador to Georgia Kelly Degnan visited the Georgian Public Broadcaster (GPB) on Thursday. Within the visit, the US Ambassador held a meeting with the GPB Director General Tinatin Berdzenishvili.
Berdzenishvili said Ambassador's visit was paramount from a professional standpoint.
"We discussed Georgian Public Broadcaster's role as a cornerstone of democracy in the country. Also, talked about freedom of media and the high standards GPB has been developing," GPB Director General noted.
"We also chat about the media environment and our important partnership, which will guarantee freedom of speech in the country. Also, talked over the implementation of the democratic values Georgia aspires to achieve," Berdzenishvili added.