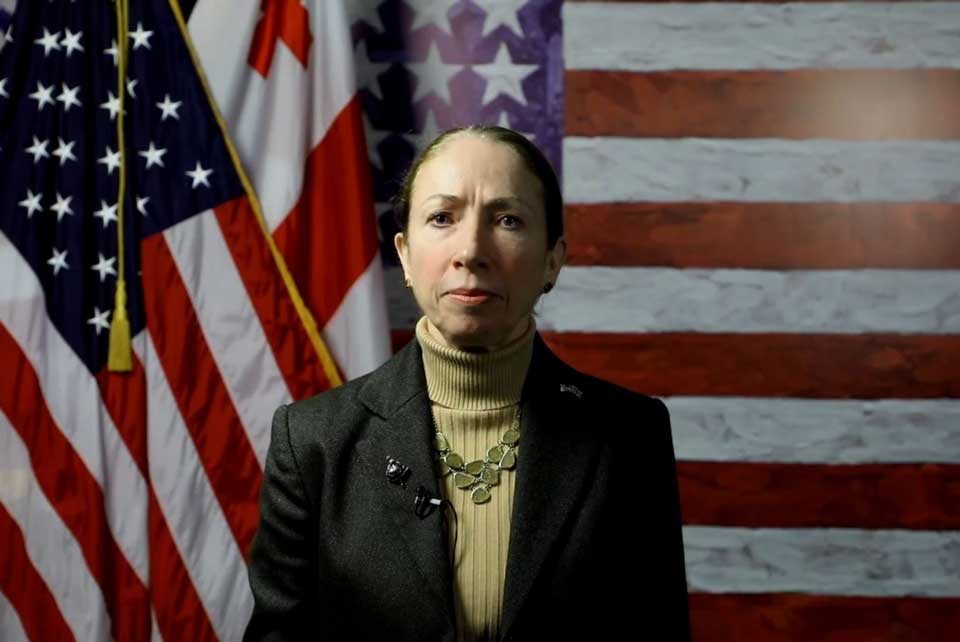 US Ambassador: Georgian, American Constitutions guarantee freedom of press
US Ambassador to Georgia Kelly Degnan says "the United States and Georgia share many values, none more important than our independence and love of freedom."
"Today, on World Press Freedom Day, we remember the women and men of the press, who make extraordinary efforts, sometimes at considerable risk to themselves and their careers, to keep the public informed and hold institutions and leaders accountable," Ambassador Degnan stated.
Ambassador stresses that "the Georgian and American Constitutions both guarantee the freedom of the press to report the news and express our views without fear of censorship."
"A free press is a cornerstone of a democracy. That is why it is so important that we do everything we can to sustain a society that protects journalists so they can safely do their jobs. So, today, on World Press Freedom Day, let's honor the media, for their efforts to keep us free," she declared.
The United Nations General Assembly declared May 3 to be World Press Freedom Day. The day is celebrated to raise awareness of the importance of freedom of the press and remind governments of their duty to respect and uphold the right to freedom of expression.