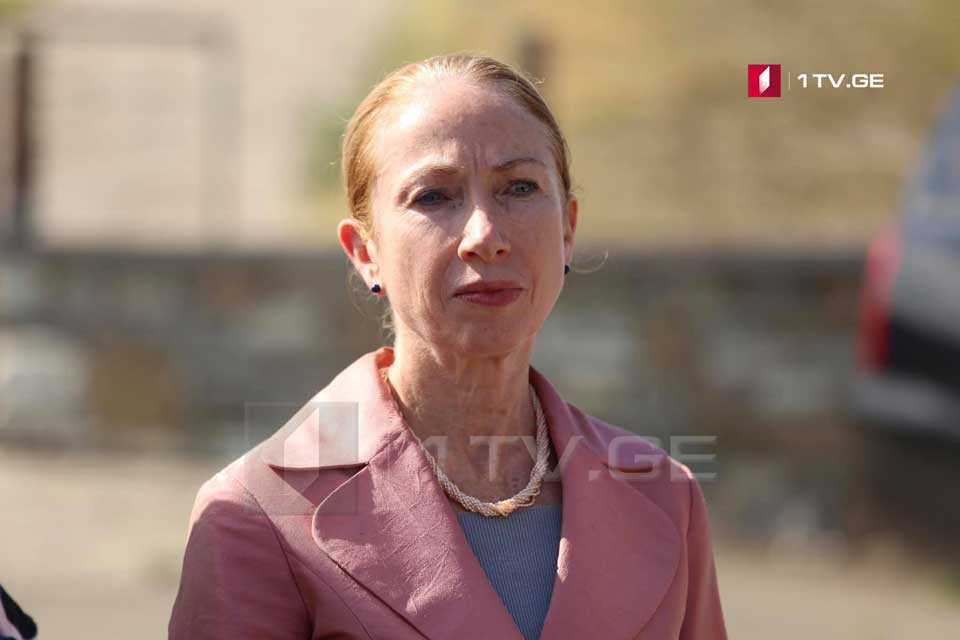 US Ambassador emphasizes the importance of opposition in parliament
"Agreement signed by the parties on April 19 was a real step forward for Georgia's democracy. We are seeing how a multiparty democracy works, and how multiparty parliament works," the US Ambassador to Georgia, Kelly Degnan, told journalists.
According to the Ambassador, the political leaders should work out the details. Kelly Degnan said it is healthy to see politicians debating in parliament.
"I think it is very healthy that they are having a debate, and they will resolve something acceptable to everyone. What is important is that they are back in parliament, where they should be in the United States view, working on Georgia's progress. I think the next big challenge is going to be electoral and judicial reform that is also part of this agreement. That is going to change and improve Georgia's elections, including the ones in October, and restore confidence in the public in election results, as well as judicial decisions.
So, I commend those members of parliament who had their political courage to enter parliament and support this agreement. They are now doing their jobs for the people of Georgia," Kelly Degnan stated.