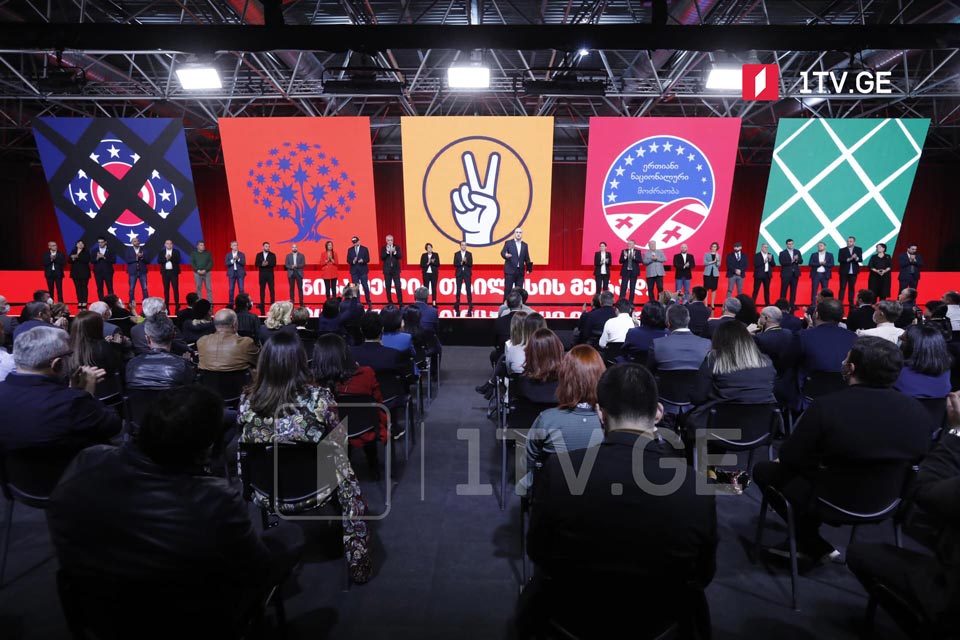 UNM Tbilisi mayoral candidate to present coalition government
Opposition United National Movement (UNM) party's Tbilisi mayoral candidate Nika Melia presented a coalition government on October 20.
Melia claimed that Tbilisi would have the first-ever coalition government to take office if he won the October 30 municipal runoffs.
Melia named Mamuka Khazaradze from Lelo Party, Zurab Japaridze from Girchi More Freedom, Elene Khoshtaria from Droa and Irakli Abesadze from European Georgia to be deputy mayors.
According to Nika Melia, the coalition government will include heads of municipal services and district governors also from six opposition parties.
As part of the presentation, Melia announced a decision to quit the UNM chairman's post and stay an ordinary party member.