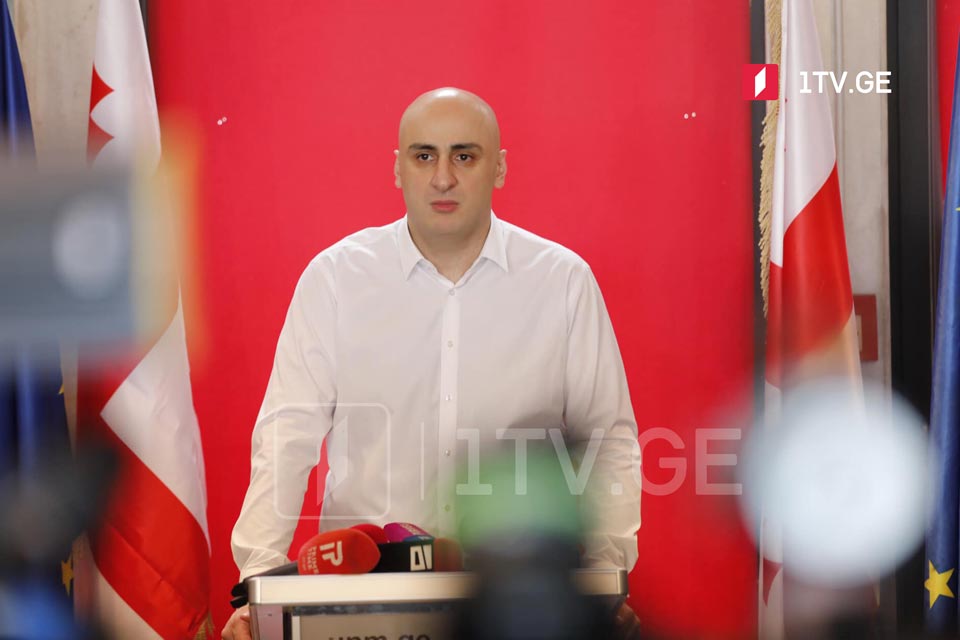 UNM ready to negotiate with government
"Let's sit down at the negotiating table with the representatives of this regime, with the participation of the facilitators, and discuss the issue of holding new elections," said Nika Melia, Chairman of the opposition United National Movement (UNM) party.
He said that the opposition is ready to continue negotiations with the government.
"From the very first day, the opposition has repeatedly stated that the rule of law and the right to fair elections are the most important things for us. We reiterated the need to end political repression, which would have been impossible under the oligarchic regime. Only new, early elections will drive the country out of the crisis and bring order to all spheres," Melia stated.
The UNM chair echoed the Prime Minister's resignation.
"We never wanted violence and oppression because we are right. We want the country to develop. I would say with cautious optimism that it seems that some representatives of the Georgian Dream, in this case, I mean Giorgi Gakharia, come to common sense. Gakharia did not take a second step towards bloodshed. He has his political and human sins related to June 20. Gakharia's resignation indicates that bloodshed and violence were planned today. He refused to do it, which is to be appreciated", Melia added.
Georgian Prime Minister Giorgi Gakharia resigned today. Now former Prime Minister said it was unacceptable to enforce even a lawful measure against one particular person if it endangers the health and life or pushes for political escalation in Georgia.
Tbilisi City Court ruled imprisonment for Nika Melia, Chairman of the opposition United National Movement (UNM) party, on February 17. The Ministry of Interior was tasked to enforce the ruling.