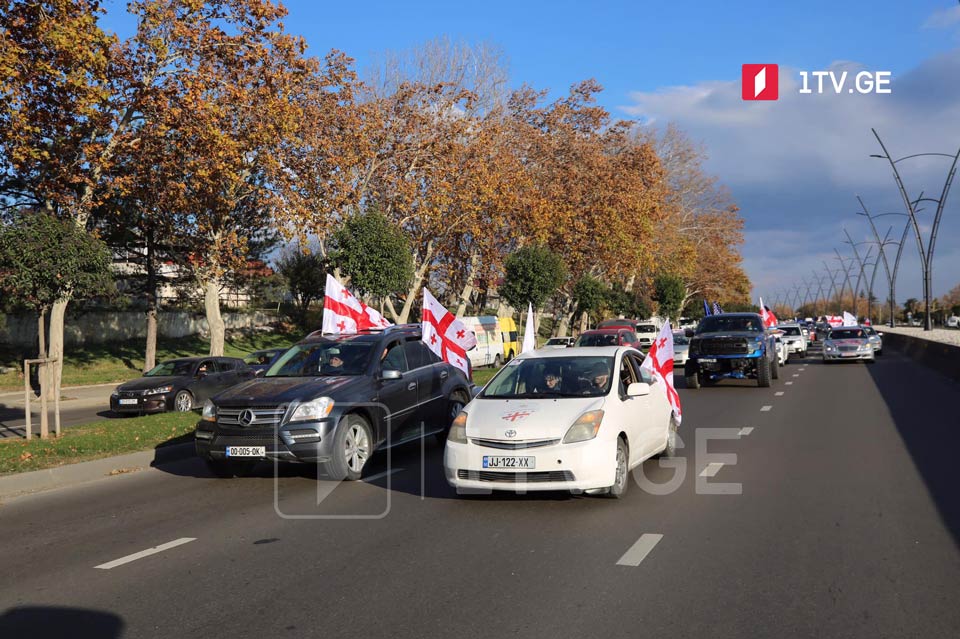 UNM rallies in motorcades in Tbilisi
The opposition United National Movement (UNM) party rallied in motorcades in Tbilisi in support of jailed ex-president Mikheil Saakashvili.
The UNM party members and their supporters gathered at three different locations, Republican Square, the UNM Central office on the Kakheti Highway, and Central Election Commission (CEC) building.
Protesters demand transferring the hunger-striking ex-president to the civilian hospital and holding early parliamentary elections in the country. Demonstrators pledge to continue permanent protests until their demands are met.