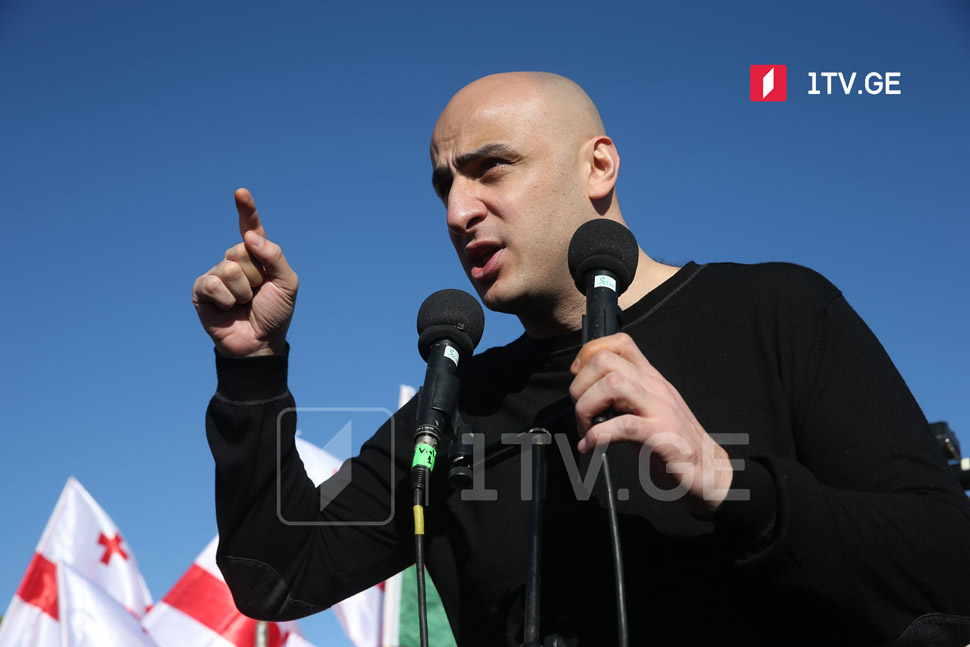 UNM rallies at Rustavi prison in support of ex-president Saakashvili
The United National Movement (UNM) opposition party organized a protest rally at the Rustavi detention facility in support of former Georgian President Mikheil Saakashvili.
UNM Chair Nika Melia says, "Saakashvili gave citizens an example of how to fight."
Melia believes the election run-off on October 30 will guarantee new parliamentary elections.
"We have to finish the work we started at the end of October. Doing so leads us to the victory!" Melia underscored.
UNM member Khatia Dekanoidze visited the ex-president today in prison, saying he is "in good spirits, waiting for a big victory."
"He has great faith in the victory and the defeat of the regime. The third Georgian President in prison, persecuted by the Russian regime, is a shame to this government," Dekanoidze added.
Mikheil Saakashvili sent a letter to Nika Melia from the Rustavi detention facility on Sunday.
The ex-president said, "We should unite all opposition and simply clear-minded forces. We should forget all grievances and restore democracy and freedom in our country once and for all."
Mikheil Saakashvili, a citizen of Ukraine, was arrested in the Georgian capital of Tbilisi on October 1. He is charged with several criminal offences.