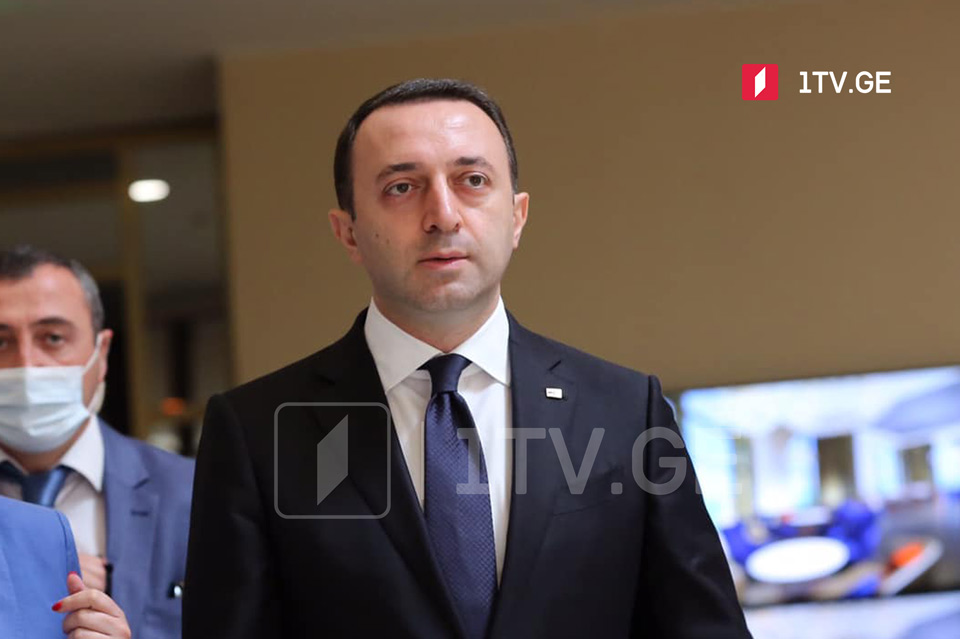 UNM gov't to oppress TV companies, business, citizens, PM Garibashvili says
"All abusers are detained and punished," Prime Minister Irakli Garibashvili responded to the question about the violence committed against journalists during the July 5 anti-Tbilisi Pride rallies.
"The government during Saakashvili's rule oppressed TV companies, business, citizens, everybody," Garibashvili said.
PM noted that TV channels transformed into subdivisions of party organizations. He said these media represents the United National Movement. PM also accused Formula TV journalist of being an ordinary party activist.
"You represent a television financed by one of the most corrupt officials of the past government. You should end this deceit and destruction. I address the people who rule you. Unfortunately, televisions turned into divisions of party organizations. The deception of the recent was organized and served the narrow party interests," Irakli Garibashvili claimed.
Fifty-five persons, among them fifty-three media representatives, including the GPB cameraman Ilia Tvaliashvili, were assaulted during the anti-Tbilisi Pride rally on July 5, according to the Interior Ministry. Tbilisi Pride cancelled the scheduled march amid violent protests, while TV Pirveli cameraman Lekso Lashkarava, 36, died six days after being severely beaten by a far-right mob.