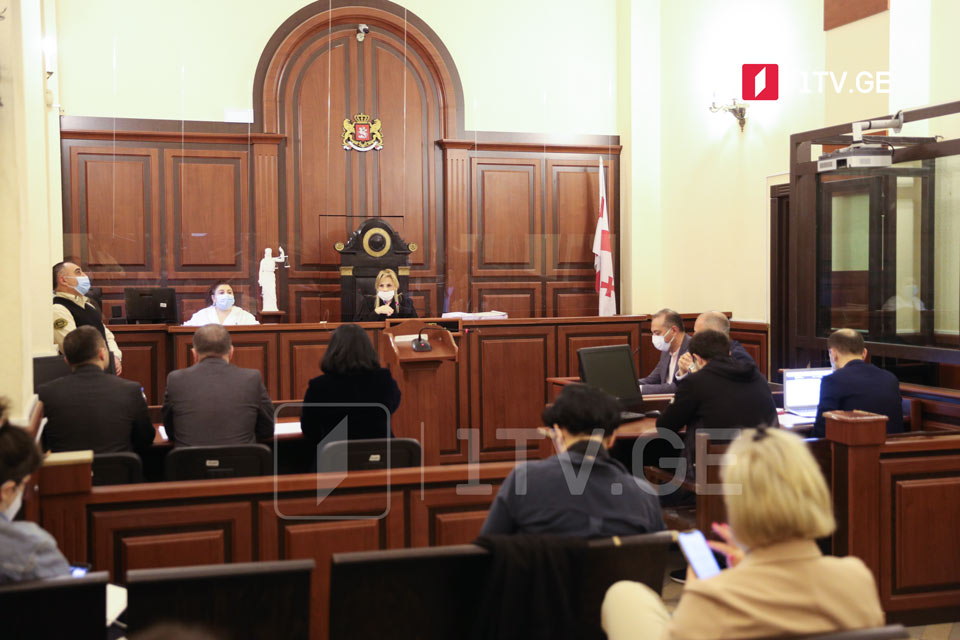 UNM Chair Nika Melia to attend his trial on April 13
Tbilisi City Court held the first hearing in the UNM Chairman Nika Melia's case, who is accused of organizing group violence on June 20-21, 2019.
Melia's lawyers filed several motions at today's hearing. In particular, one concerned the live broadcast of the trial, which the judge did not uphold. Judge Nino Chakhnashvili declined the petition because the Georgian Public Broadcaster covers the hearing, and the other media outlets have the right to receive full video.
The lawyers also requested to allow Nika Melia to attend the trial. The judge earlier expelled Nika Melia from the June 20-21 violence case trial. The prosecution supported the second motion for Melia's attendance.
"The prosecution will not object to the defendant returning to the courtroom, but we hope that the substantive hearing of the case will continue constructively in the future and that order is not violated," Prosecutor Guluashvili said.
Following this, the judge postponed the trial till April 13 and finally allowed Nika Melia to attend that hearing.
The Georgian Public Broadcaster's journalist reported from the scene that the judge would discuss the restraint measure at the April 13 sitting, as Nika Melia's two-month pre-trial detention expires on April 17.
Tbilisi City Court sentenced Nika Melia, accused of leading and participating in violence on June 20-21, 2019, to GEL 30,000 bail and additional restrictive measures, including the use of electronic monitoring on June 27, 2019. However, Nika Melia removed his electronic monitoring bracelet in public at a protest rally on November 1, 2020. The prosecutor's office then demanded that the measure of restraint be tightened.
According to the court decision of November 3, 2020, the amount of bail imposed on Nika Melia as a measure of restraint was increased by GEL 40,000. Melia was given 50 days to pay, but the Chairman of the United National Movement did not pay the bail. On February 17, 2021, the court sentenced Nika Melia to pre-trial detention.
Nika Melia is charged with organizing, leading and participating in group violence. If convicted, Melia faces six to nine years in prison.