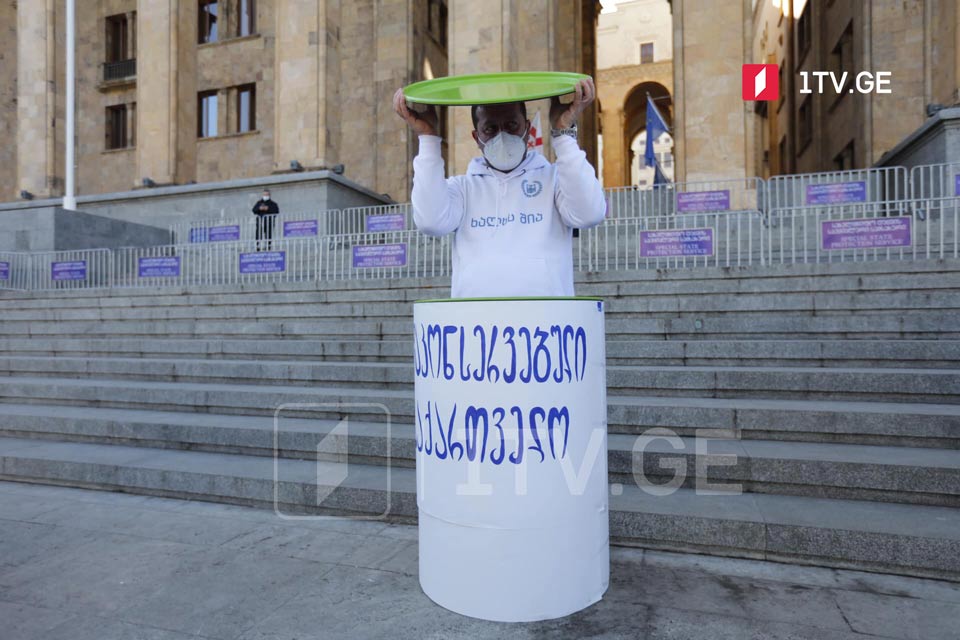 United Youth for Georgia demands public transport resumption
NGO United Youth for Georgia held a theatricalized rally in front of the parliament building in Georgia's capital Tbilisi on Monday.
The protesters brought a barrel with an inscription 'Preserved Georgia.' They say this act symbolizes how the state preserves its citizens.
The rally participants demand lifting the restrictions, also public transport resumption from February 1. Otherwise, nonstop rallies would kick-off.