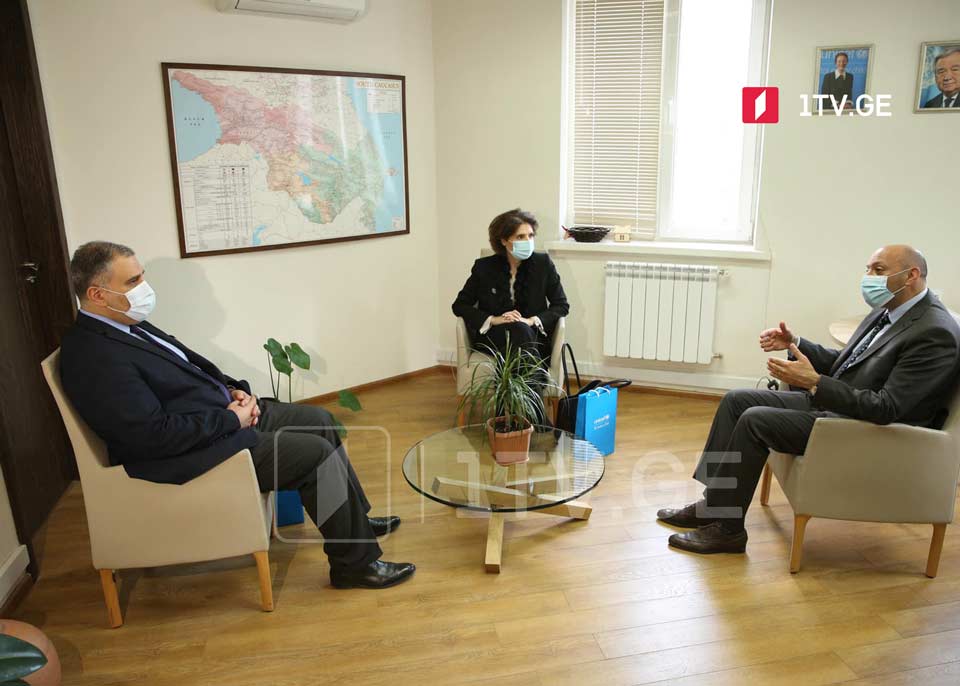 UNICEF remains committed to assisting Georgia
UNESCO Artist for Peace, Elisso Bolkvadze, and Human Rights Committee Chair, Mikheil Sarjveladze, met with UNICEF Representative in Georgia, Ghassan Khalil, at the UNICEF Georgia office on Thursday.
The meeting focused on the study and protection of the children's rights in the occupied Georgian territories of Abkhazia and South Ossetia and areas adjacent to the occupation line.
"Our cooperation aims to promote the implementation of the Code on the Rights of the Child. UNICEF remains on standby to assist the state, parliament, and government in implementing the Child Rights Code and protecting the rights of all children in Georgia," Ghassan Khalil stated.