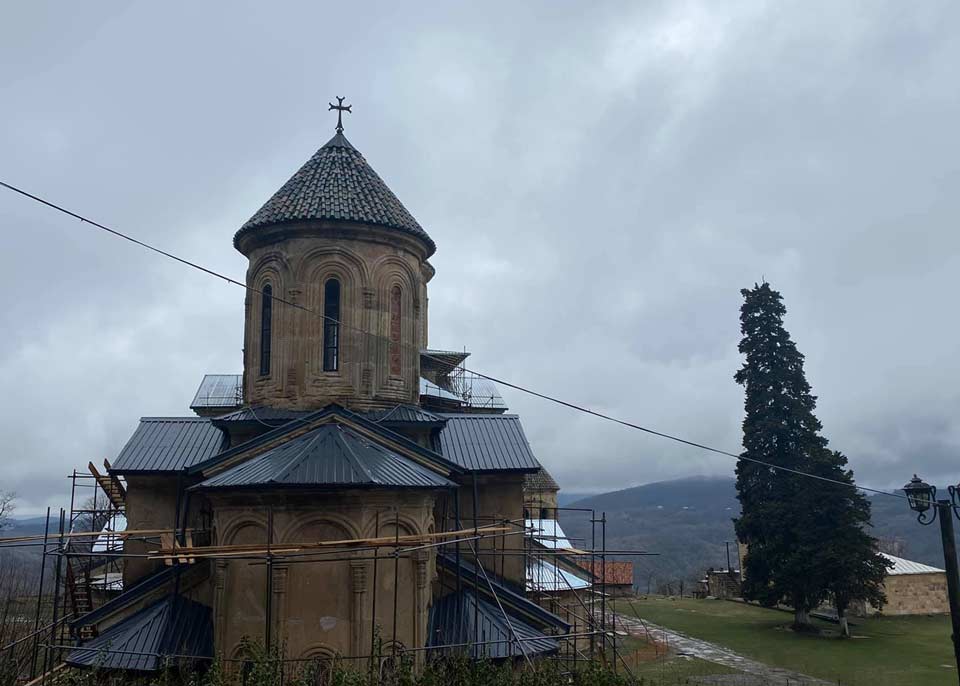 UNESCO expert to examine Gelati Monastery Complex
UNESCO expert will arrive in Georgia in June to study the current situation at the Gelati Monastery Complex.
Tea Tsulukiani, Minister of Culture, Sports and Youth Affairs, spoke about the roof restoration works at Gelati in the Akhali Dghe (New Day) Program of the Georgian Public Broadcaster (GPB).
According to Tsulukiani, the Ministry spares no effort to correct the mistakes committed during the rehabilitation works in 2008.
"Correction of shortcomings is doable but will cost much. We need qualified foreign experts. Gratitude to UNESCO that responded to our request and will send the best specialist, who works on the Italian cultural heritage monuments," Tsulukiani said.