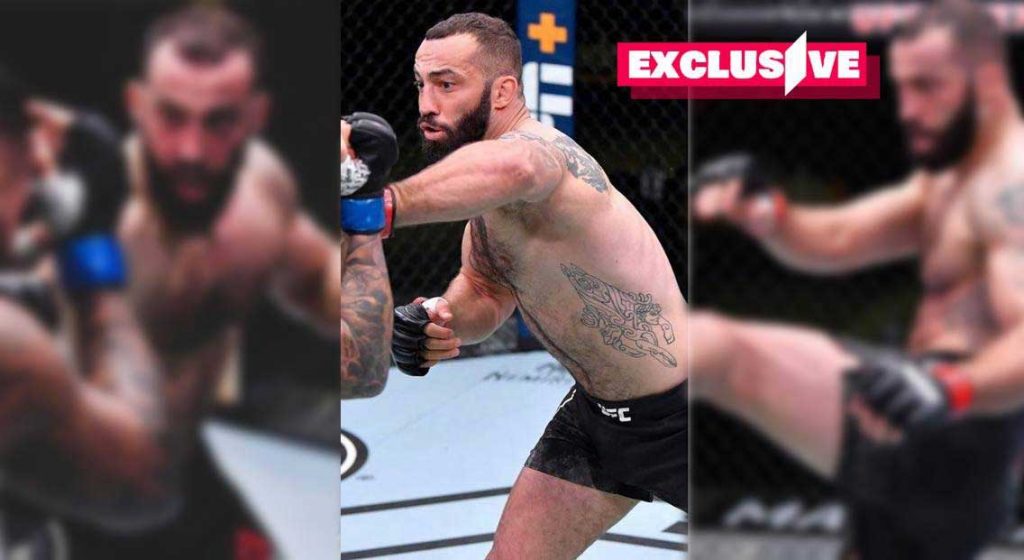 Undefeated Dolidze unveils his plans to Georgian First Channel
Two undefeated Georgians, light heavyweight Roman Dolidze and featherweight Ilia Topuria showed strong performances during UFC Fight Night on December 5 in Las Vegas.
Dolidze scored a split decision over John Allan, and Ilia Topuria ended his opponent, Damon Jackson in the first round via knockout.
Georgian First Channel interviewed Roman Dolidze after the UFC Fight Night.
– It was the first time, you earned a split decision win over Allan. What was your plan to win and are you content with the result?
I was very surprised when one of the judges scored Allan as the winner, but finally, I won over him. I personally thought I would leave the mat ahead of time, though, Allan showed strong character as he endured painful punches and I think he received a serious injury. However, he did not give up. In general, it was a good fight in terms of gaining more experience. We know that I can be active and dominant in three rounds, which is paramount.
– Did you get any injuries during the fight?
I have no trauma. Feel very well. I will probably rest for one to five days, then continue training for the next fight.
– In the first round with Allan, you were close to finishing the fight with a painful trick. What's stopped you?
I have a bulk of experience in doing painful tricks. In a bid to do a more effective heel hook, you have to lock the rival's legs which is more painful. Yet I will tell you again that Alan endured quite a strong pain and showed character. He deserves respect.
– In the post-fight interview, you mentioned that a move down to middleweight is possible. When do you want to have your next fight? Will it be in the 84 kg division?
I cannot answer this question today. I have to talk to my manager Ali Abdelaziz first. I want to return to the octagon ring very soon. I'm fine and ready for the next test. The next fight is likely in January or February, but the current situation could change at any time.
– Did you watch Ilia Topuria's fight? How do you assess his performance?
Ilia Topuria and I were warming up together before the fight. He is a very talented and promising fighter and proved it once again. He won and I am extremely glad that Georgian fighters continue to make our people happy.
– Do you plan to come to Georgia in the near future?
I miss my homeland very much. I really want to come to Georgia, but I cannot do so because of a difficult epidemic situation. As soon as travel issues ease, I will return to Georgia.