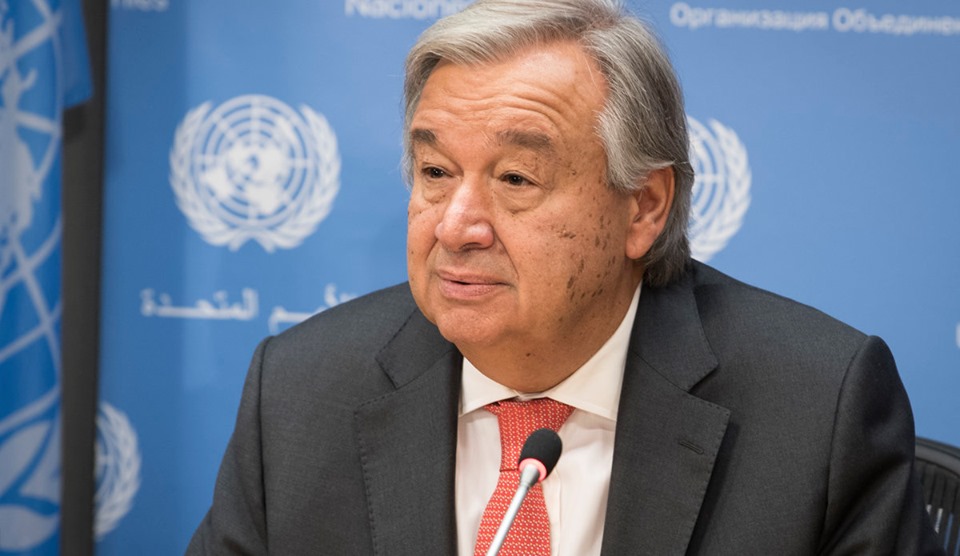 UN Secretary-General hopes that Zalkaliani-Lavrov meeting will contribute to overall peace and security in the region
UN Secretary-General Antonio Gutierrez welcomes the meeting between the Georgian and Russian Foreign Ministers, facilitated by Switzerland, on the sidelines of the 74th session of the United Nations General Assembly in New York
"The Secretary-General welcomes the 26 September meeting between the Foreign Ministers of Georgia and the Russian Federation, facilitated by Switzerland, on the margins of the United Nations General Assembly in New York.
The Secretary‑General appreciates Switzerland's good offices role for this initiative.  He hopes that it will contribute to overall peace and security in the region" – UN Secretary-General Spokesperson  Stéphane Dujarric made this statement.
Georgian Foreign Minister David Zalkaliani met with Foreign Minister of Russia Sergey Lavrov in New York yesterday.
According to Georgian MFA "At the meeting, the Georgian side raised the issue of de-occupation of its regions.  Conversations also included the security situation and the recent developments in Georgia's occupied territories, as well as problematic issues in the relations between Georgia and Russia".