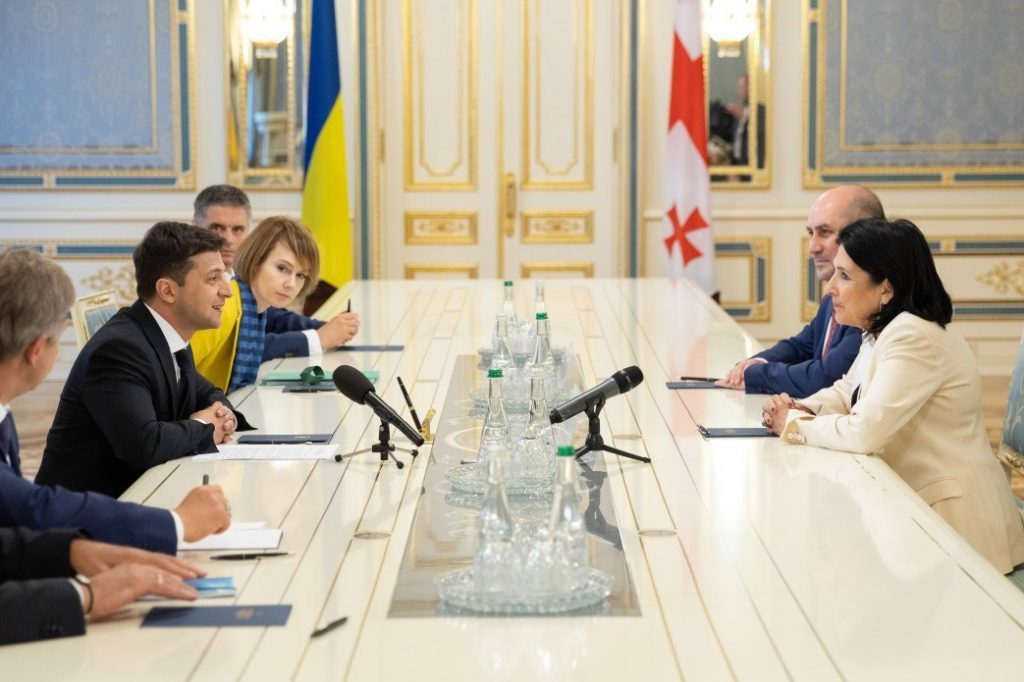 Ukrainian President to meet with President of Georgia in Warsaw
President of Ukraine Volodymyr Zelensky during his visit to Warsaw will hold a number of bilateral meetings including with President of Georgia Salome Zurabishvili.
Zelensky will also meet with leaders of Poland, Belgium and Lithuania, while a meeting with the U.S. president is also being prepared as Interfax-Ukraine reports.
Thus, Zelensky in Warsaw on August 31 will meet with the Polish leadership, including President Andrzej Duda, Prime Minister Mateusz Morawiecki and parliament representatives.