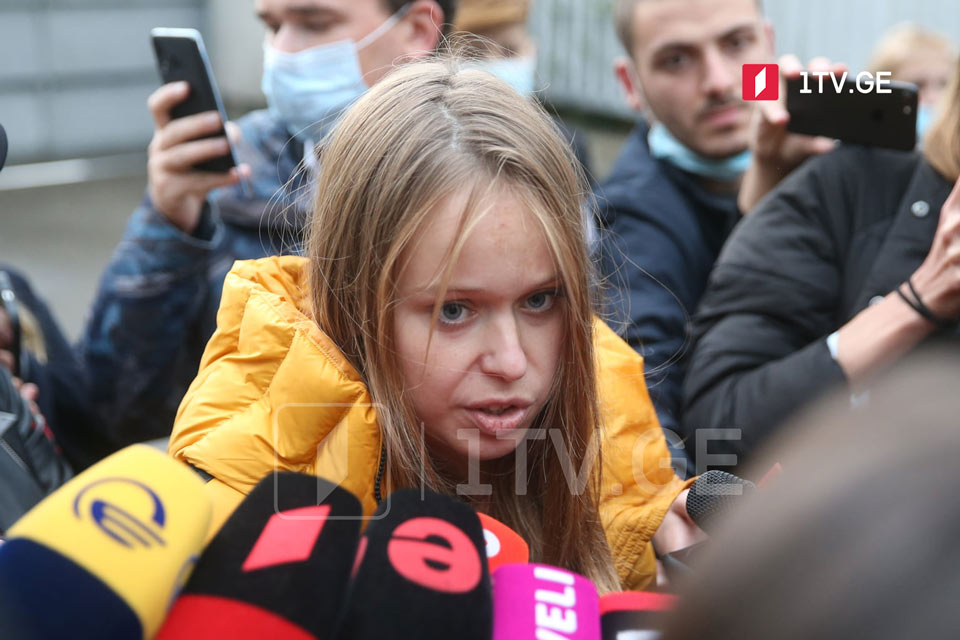 Ukrainian MP says Mikheil Saakashvili feels bad
Ukrainian MP Lisa Yasko said she was astonished when hearing from doctors that ex-president Mikheil Saakashvili's health state was improving.
According to Lisa Yasko, who visited the ex-president at the Gori Military Hospital, said that Saakashvili feels bad, he has facial swellings and skin problems developed under the nervous breakdown.
"I see on his face that he does not feel better. He has sight problems. The level of hemoglobin is low. He feels weak and needs rest," she said. Yasko claimed that there was little progress but new problems and symptoms were arising that was concerning.
The Ukrainian MP said she had heard that the ruling Georgian Dream party planned to transfer Saakashvili back to the Rustavi prison. "This will be a murder," she said.
Speaking about Mikheil Saakashvili's political plans, Lisa Yasko said that the ex-president would struggle for changes in Georgia. "There are many protests ongoing across Georgia. Many are detained that is dangerous. But struggle for justice and changes is crucial," she said.
Ex-president Mikheil Saakashvili undergoes post hunger strike recovery at the Gori Military Hospital.