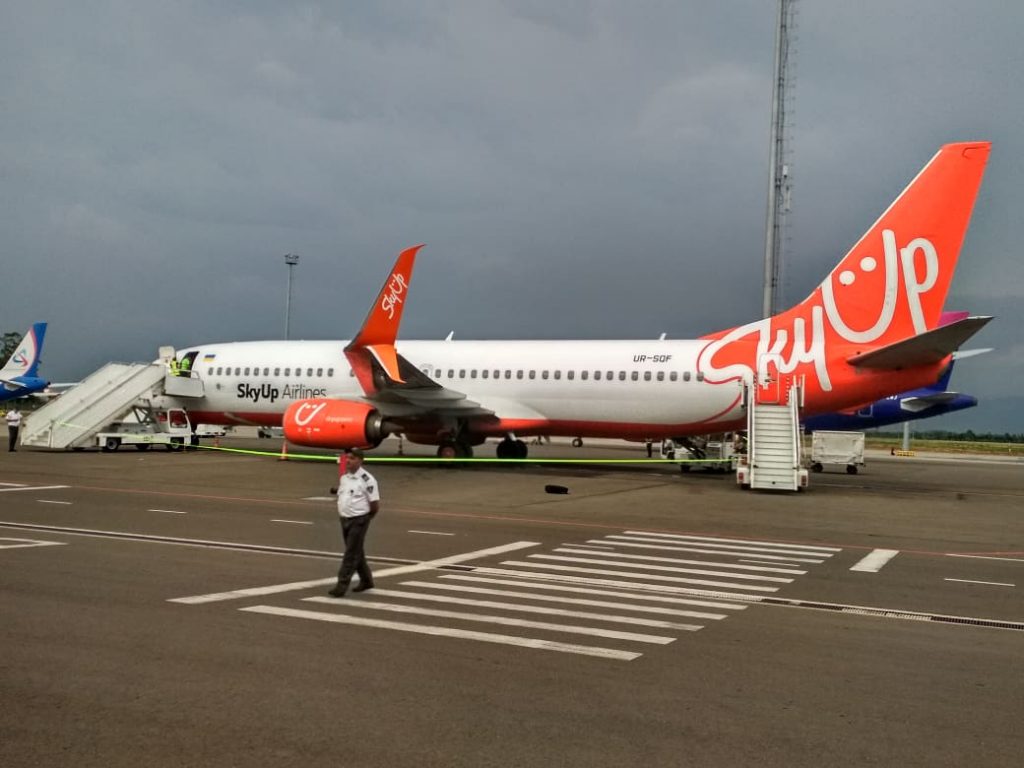 Ukrainian low-cost Air Company begins implementing flights from Kutaisi airport
SkyUp Airlines, the Ukrainian low-cost air company has begun implementing flights from Kutaisi Davit Aghmashenebeli international airport.
Regular flights will be carried out from Kutaisi in direction of Odesa and Kharkiv cities twice per week by Boeing 737-800.
According to Giorgi Chogovadze, Director General of United Airports of Georgia Ltd, entrance of the Ukrainian airlines onto Georgian air market is in line with the strategy of making the Kutaisi airport a hub of low-cost air companies.
SkyUp Airlines LLC is a Ukrainian charter and low-cost airline, which began its operation in May 2018. It was established in 2016.