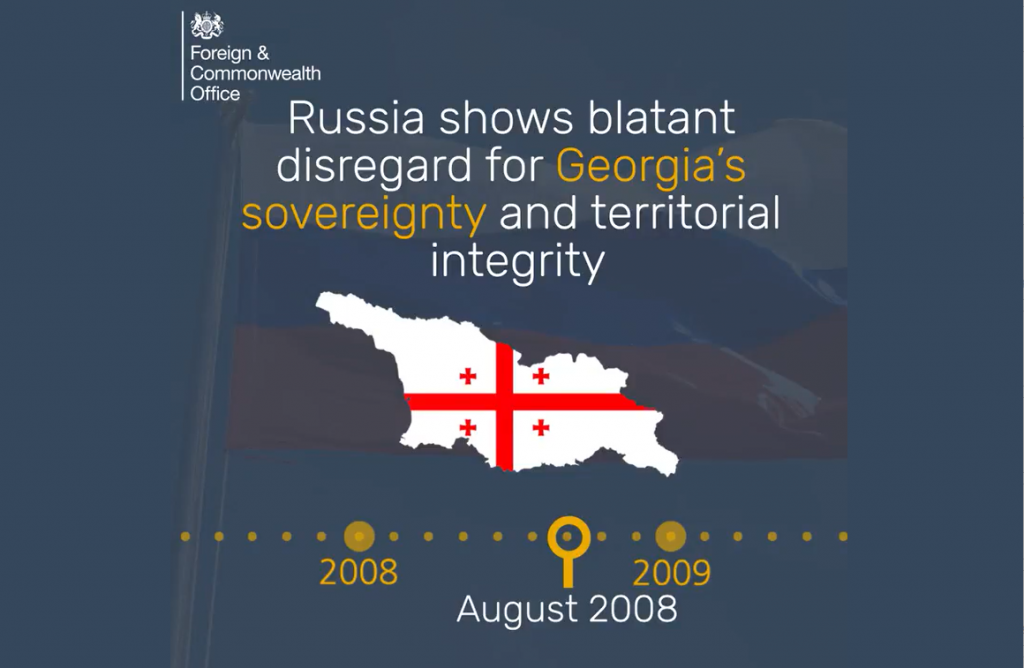 UK Foreign Office releases video about pattern of Russian aggression
Foreign Office of the United Kingdom has released a video showing a pattern of Russian state aggression including against Georgia. The video lists Russian aggressive activities as follows:
Aleksander Litvinenko deliberately poisoned in London; Russia shows blatant disregard for Georgia's sovereignty and territorial integrity; Russia illegally annexes Crimea from Ukraine. Russian cyber-attack on German Parliament; Russia hacks Danish Defense and Foreign Ministries; Russia interferes in Montenegro elections; Campaign of cyber espionage and disruption against Ukraine's government and financial institutions; The Russian military continues to violate national space of several countries.
The video's main message is that the pattern is clear: "The Kremlin wants to dismantle the international rules-based system."