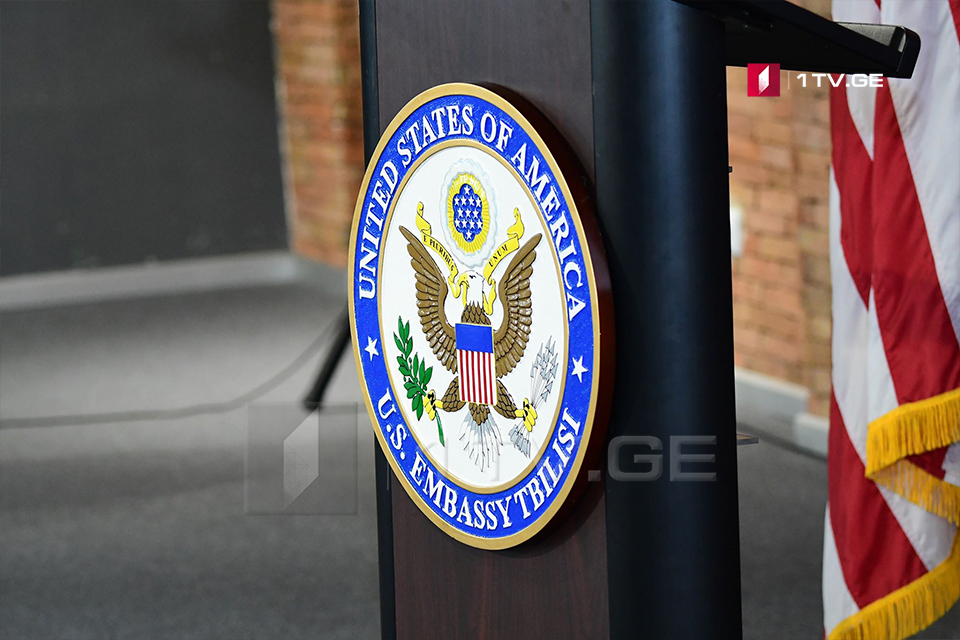 U.S. Embassy warns Americans in Georgia
Regarding the ongoing rallies, U.S. Embassy warns Americans in Georgia. The relevant statement was published on U.S. Embassy's website.
"Various groups are calling for protests against the screening of the movie "And Then We Danced" in Georgia November 8 – 10.  Many of these individuals are from the same groups who used violent anti-LGBT rhetoric and staged demonstrations in June in response to planned Pride Week activities.  Furthermore, several of their recent statements are anti-American in nature and falsely claim that the U.S. and other Western governments "ordered" that the screenings take place.

In addition, anti-LGBT supporters may stage outside the Amirani and Galleria cinemas ahead of the screenings. Protest activity may occur outside other cinema locations too (including Saburtalo Mall, Tbilisi Mall, and East Point Mall in Tbilisi, and Apolo cinema in Batumi).

The Georgian Ministry of Interior is aware of this potential protest activity and has stated that they will ensure public safety and order.

U.S. government personnel have been advised to avoid any and all large gatherings as the potential for unanticipated violence exists,"- official statement reads.
Sandro Bregadze, leader of ultra-conservative movement Georgian March, has announced that he, along with his supporters, will hold a demonstration against the premiere of "And Then We Danced". As Georgian March believes the movie undermines Georgian traditions and values.
The Georgian Interior Ministry has promised to ensure safety and freedom of expression amid threats voiced by ultra-nationalist groups just before the premiere of "And Then We Danced"  movie in Tbilisi and Batumi cinemas starting later today.