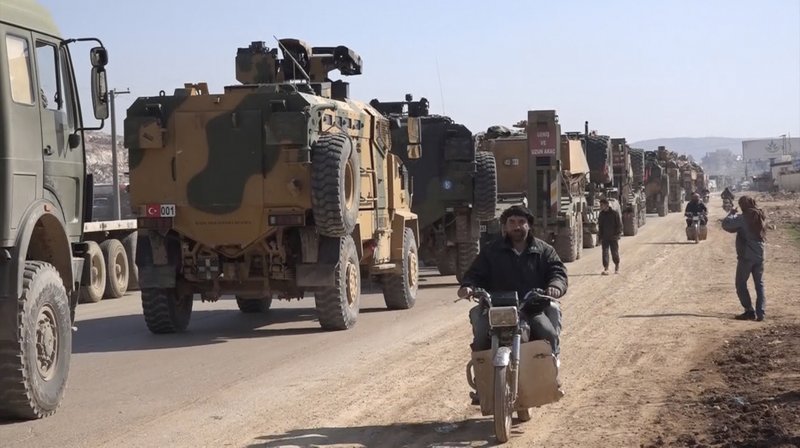 Turkey warned Russia not to stand in way in Syria's Idlib, Erdoğan says
Turkey has warned Russian authorities to avoid confrontation with the Turkish military in Syria's northwestern Idlib province, as the country retaliated the Bashar Assad regime's recent attack that killed five Turkish soldiers, civilian staff and left seven others wounded.
Turkish President Recep Tayyip Erdoğan said on Monday that the situation was unruly. On the same day, the defence ministry announced the cancellation of a scheduled Turkish-Russian joint patrol in Syria's Ayn al-Arab province shortly after a statement from Moscow, which was later rejected by Turkish officials, as reported by Daily Sabah.
The president noted that Turkish officials have spoken with Russian authorities regarding the situation in Idlib and have told them to avoid confronting Turkish forces in the area during an operation to prevent incessant attacks by the Assad regime.