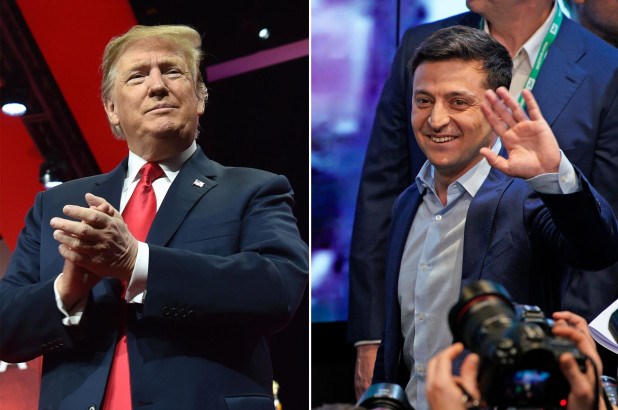 Trump congratulates Zelensky on his party's victory in parliamentary elections
U.S. President Donald Trump has called Ukrainian President Volodymyr Zelensky to congratulate him on the victory of the Servant of the People party in recent snap parliamentary elections, the press service of the Ukrainian head of state has reported.
"The U.S. president congratulated Ukraine on the successful conduct of free and democratic parliamentary elections and Volodymyr Zelensky on the victory of the Servant of the People party. Donald Trump expressed confidence that the new Ukrainian government will be able to quickly improve the image of Ukraine and complete the investigation into corruption cases that inhibited the interaction between Ukraine and the United States," the report said.
Trump also reaffirmed the unwavering support of the United States for the sovereignty and territorial integrity of Ukraine and the readiness of the U.S. side to provide full assistance to the implementation of a large-scale reform program in the country.
Zelensky thanked Trump for U.S. leadership in preserving and intensifying the sanctions pressure on Russia. The presidents agreed to substantially discuss practical issues in Ukrainian-American cooperation during Zelensky's visit to the United States, the press service said.