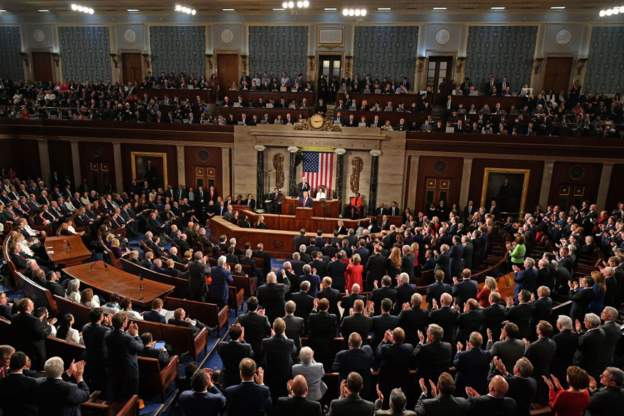 Trump - America's fortunes are on the rise
"America's enemies are on the run, America's fortunes are on the rise, and America's future is blazing bright," the U.S. President Donald Trump addressed Congress on Tuesday for his last State of the Union address before the 2020 election.
During the speech, Trump accentuated the accomplishments of "The Great American Comeback."
"Three years ago, we launched The Great American Comeback. Tonight, I stand before you to share the incredible results. Jobs are booming, incomes are soaring, poverty is plummeting, crime is falling, confidence is surging, and our country is thriving and highly respected again!" Trump stressed.
Trump claimed in his speech that, "the U.S. economy is the best it has ever been."
"Our military is completely rebuilt, with its power being unmatched anywhere in the world — and it is not even close. Our borders are secure. Our families are flourishing. Our values are renewed. Our pride is restored. And for all these reasons, I say to the people of our great country, and to the Members of Congress before me: The State of our Union is stronger than ever before!" the U.S. President said.