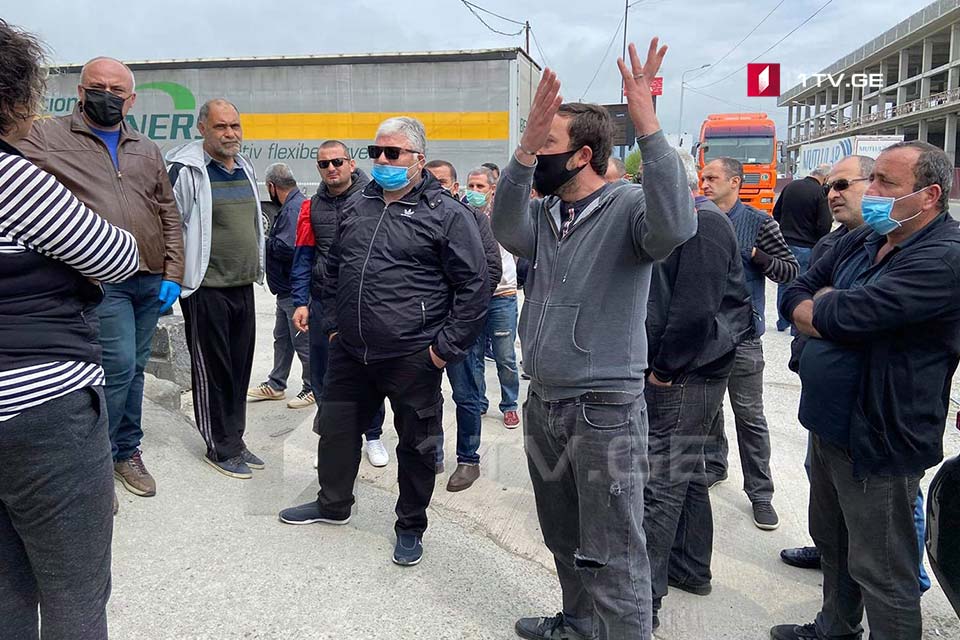 Trucks Drivers hold a protest in Batumi
The drivers of the trucks carrying goods from Turkey demand the lifting of restrictions, in particular, they demand to extend the deadline for travel, as well as customs clearance procedures and documentation.
The drivers are holding a protest rally in Batumi near the Adlia Economic Zone.
Protesters say they have to go through all the procedures, move to Turkey, load, return and other procedures within 48 hours, otherwise they will be fined in Turkey as well as in Georgia. Drivers believe that this time is not enough.
The drivers ask the government to solve the problem, otherwise, they threaten to block roads.