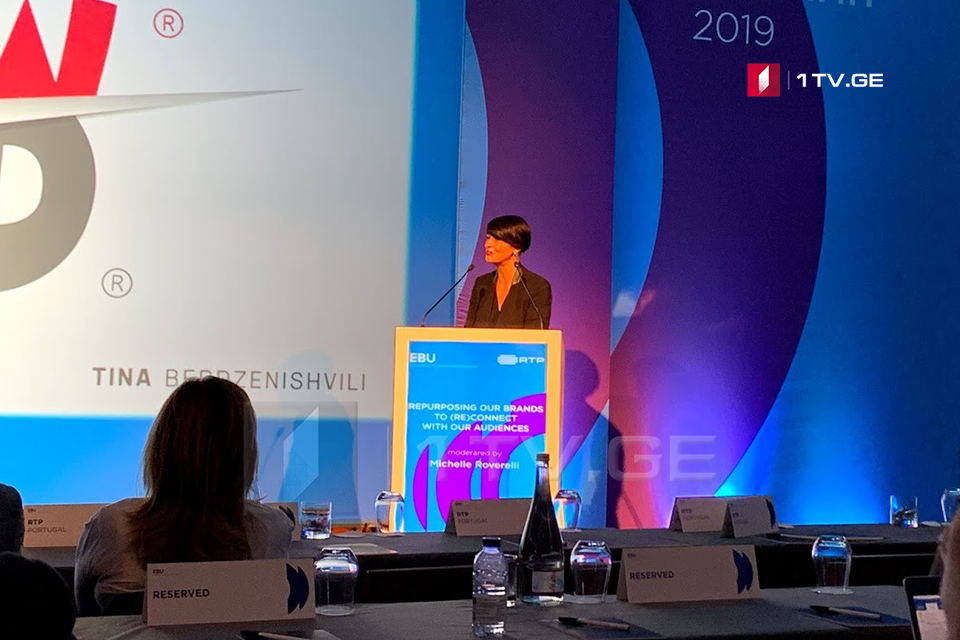 Tinatin Berdzenishvili delivers speech at EBU Media Summit in Portugal
Tinatin Berdzenishvili, First Deputy General Director of Georgian First Channel delivered a speech at the Media Summit of the European Broadcasting Union (EBU) in Portugal.
Berdzenishvili talked about the challenges and development of the public broadcaster and its role in the region.
The 40 countries are participating in the 2nd Media Summit which is taking place in Porto on 28-29 May.
The Media Summit brings together content executives from EBU Member organizations to discuss content strategic challenges and opportunities for public service broadcasters. The event is also a platform to network, learn and exchange experiences among peers. The TV Assembly and the Digital Assembly also take place within the event.
This year, the event will be built around the topic of "Relationships": our relationship with audiences, with other public media organizations, and with key actors in our industry.
The Georgian Public Broadcaster has been a member of the EBU since 2005. The EBU unites 71 members from 56 countries.